Did An Elephant Save A Bus From Falling Into A Ditch In Uttarakhand?
BOOM found that the original photograph was from Bangladesh in November 2007 of an elephant employed to clear a road after Cyclone Sidr.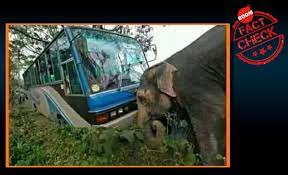 A photo of an elephant pushing a bus is being shared with the false claim that it saved lives of people by stopping the bus falling in a ditch in Uttarakhand.
"This elephant saved the lives of people by stopping the bus falling in the ditch in Uttarakhand Jai Ganesham," the Hindi text accompanying the photo claims.
(Original text - उत्तराखंड में खाई में गिर रही बस को रोक कर इस हाथी ने लोगो की जान बचाई जय गणेशा)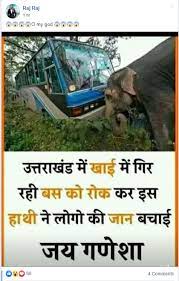 Click here to view, and here for an archive.
FACT-CHECK
We performed a reverse image using Yandex, a Russian search engine which showed that the image is not from India but Bangladesh
The photograph was used in an article titled, 'Cyclone kills over 1,000 in Bangladesh' and published on November 16, 2007.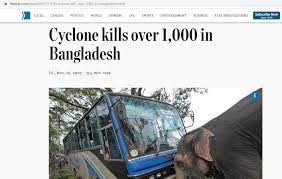 Additionally we found that the image was taken Pavel Rahman for AP Images on November 16, 2007.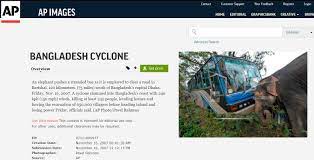 The caption of the photograph reads, "An elephant pushes a stranded bus as it is employed to clear a road in Barishal, 120 kilometers, (75 miles) south of Bangladesh's capital Dhaka, Friday, Nov. 16, 2007."
Cyclone Sidr was a tropical cyclone that resulted in one of the worst natural disasters in Bangladesh with an estimate upto 15,000 people were killed.
Claim Review :
This Elephant Saved The Lives Of People By Stopping The Bus Falling In The Ditch In Uttarakhand Jai Ganesha
Claimed By :
Facebook Posts