Did A Gujarati Man In Canada Shower Cash In The Street After BJP Won?
The viral post falsely claims that a Gujarati man showered dollars on people on a street in Canada. The video is that of a Detroit-based musician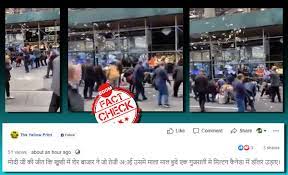 A video of a man throwing wads of cash into a street has gone viral with a false claim that a Gujarati man elated with Prime Minister Narendra Modi's re-election showered dollars on people in Milton, Canada.
The text with the video claims, "with Modi coming to power, share market has picked up. Making profit, a jubilant Gujarati showered dollars on people in Milton, Canada."
(Hindi: मोदी जी की जीत कि खुशी में शेर बाजार ने जो तेजी अाई उसमे माला माल हुवे एक गुजराती मे मिल्टन कैनेडा में डॉलर उड़ाए। )
BOOM found the video on Facebook page The Yellow Print. The clip has been shared with the same caption from several other Facebook profiles.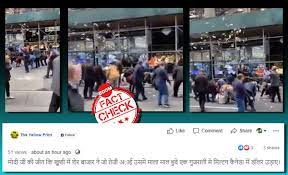 Fact Check
BOOM ran a reverse image search on screenshots from the video but couldn't find any leads. We then searched with key words 'man seen throwing cash on street' and found the link to an Instagram account Kolhaolam where the same video was shared with the caption: A man was seen throwing cash around on 47th Street in Manhattan. He may be doing it for a video shoot.
The Instagram profile curates videos.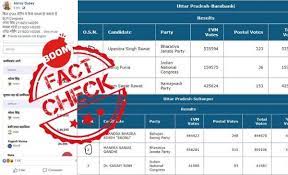 BOOM then went through the comments section of the post to find out more about the person who had originally shared the video.
Some of the comments credited the original video to one @Thegod_joekush.
We checked Joe Kush's instagram handle and found several 'money shower' videos shot at different locations. The video which has gone viral was shot in New York and uploaded to Instagram on May 16 this year.
Joe Kush also happens to have a YouTube channel by the name The Real Joe Kush. The YouTube page shares mainly music videos featuring Kush.
BOOM also checked Kush's Facebook profile and found similar 'money shower' videos shared by him. Kush's Facebook page mentions him as a musician based in Detroit.
(BOOM is now available across social media platforms. For quality fact check stories, subscribe to our Telegram and WhatsApp channels. You can also follow us on Twitter and Facebook.)
Claim Review :
Video shows Gujarati man showers dollars on people in Canada after Narendra Modi came to power again
Claimed By :
Facebook posts
Related Topics:
billionaire, dollars, election, Fake, featured, Gujarat, gujarati, Narendra Modi, Prime Minister, shower, viral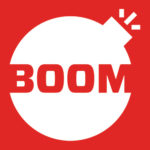 Sumit Usha
Sumit is a fact checker and the News Editor of Boom's Hindi wing. In the six years of his journalistic career, he has worked with the New Indian Express, Times of India and Deccan Chronicle. The dynamic nature of digital media finally made him take the leap from print to online, and don the hat of a digital detective.