Fact Check
Could PM Modi Have Used Digital Cameras And E-Mailing Services In 1988?
BOOM found that neither internet, nor digital cameras were readily available to the public prior to the 1990's.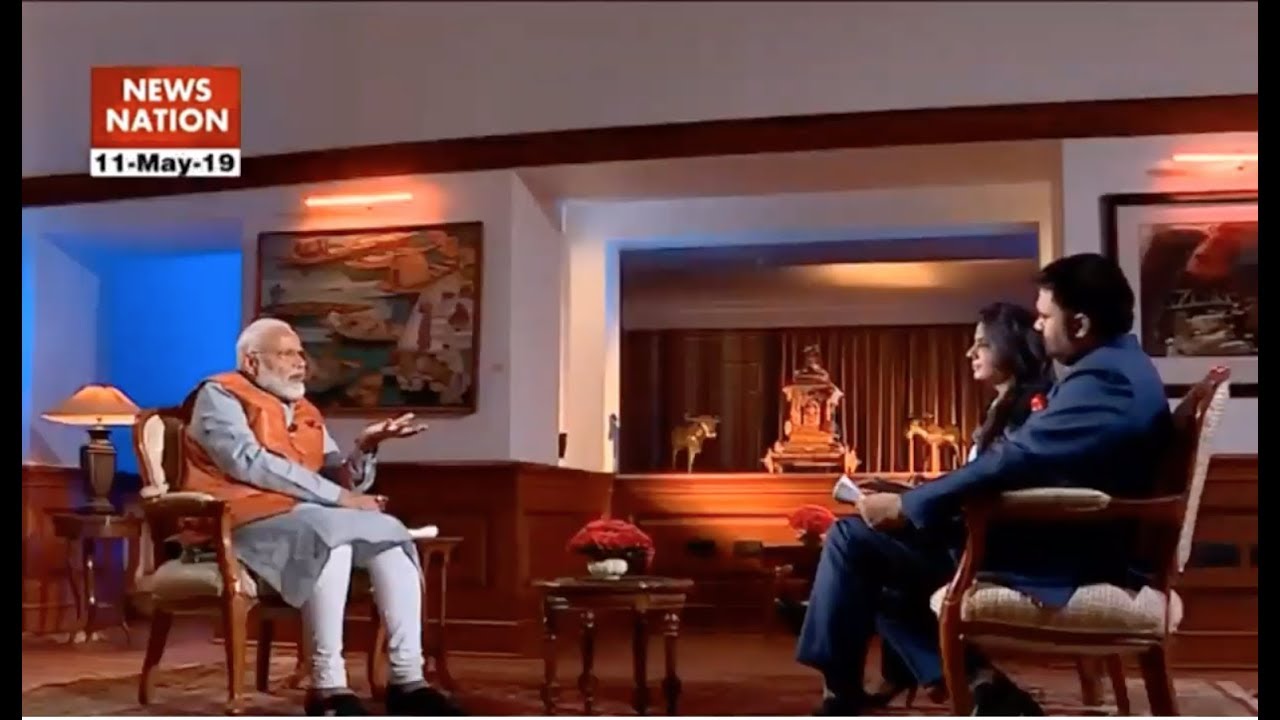 Prime Minister Narendra Modi's recent claim about the usage of a digital camera and email in the late 80s have stirred up a massive controversy on social media.
While speaking to television news channel News Nation on May 11, 2019, Modi very ambiguously claimed that he may be the first person in the country to use a digital camera.
As per his claims, he had used the camera to take a picture of L.K. Advani at Viramgam, Gujarat, in "1987-1988", which he then sent to Delhi using e-mailing service.
"The picture was printed in full colour in the newspaper the very next day, much to the surprise of Mr. Advani," he said.
A Social Media Storm
The prime minister received sharp criticism for his comments, as many pointed out that neither digital cameras, nor internet were available to the Indian public prior to the 90s.
Some others also claimed that the technology for taking photos digitally, and for electronic mailing, were both available long before the 1980's.
With the heated debate around the prime minister making untrue claims, BOOM decided to look into their possibilities
There are two major questions that arise from his statement:
Could Modi have been in the possession of a fully functional digital camera between 1988 to 1989?
Would it have been possible for him to send the image from Viramgam to Delhi using e-mailing service?
The Very First Digital Cameras
According to a New York Times blog, the first digital camera was made in 1975 by a 25-year old Steven Sasson, under the employment of Eastman Kodak.
However, the camera was never made commercially available to the public, due to its poor quality as compared to 110 colour negative film that were in use at that time.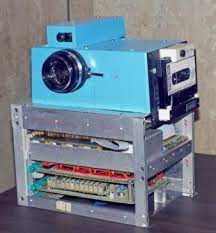 In 1981, Sony beat Kodak in making the first film-less camera - the Pro Mavica, which was then made commercially available in 1987. However, as opposed to Kodak's previously made digital camera, Mavica was an analog camera, which stored images in a two-inch floppy disk.
After a thorough research, BOOM found two contenders for the position of the first digital camera commercially available to the public: the Fuji DS-X and the Kodak DCS 100.
Fuji had been running its own digital camera R&D since the 1970s and had come up with their first prototype of the digital camera in 1988 with the model DS-1P. This model was, however, not made available to the public.
A year later, it came up with the more advanced DS-X - a fully digital camera - which saw its first sale in December 1989, for a price of $20,000 or Rs. 14 lakh- which would roughly translate to Rs. 28 lakh today, adjusting for inflation.
The same year, Kodak came up with their prototype of a newer and more advanced digital camera with a photo resolution of more than one million pixels.
Kodak made its new model - the DCS 100 - available commercially in 1991, according to a Mashable article.

"The first prototype appeared in 1986 and the first commercial model, the Kodak DCS (Digital Camera System) 100, a 1.3 megapixel CCD fit into a Nikon film camera body, in 1991. The DSC 100 is often cited as the first true commercially available digital camera, but it was sold only to well-heeled photojournalists for $10,000 to $20,000, such as to reporters covering the first Gulf War who were forced to lug around an 11-pound accessory pack."

- Source: Mashable.
This makes December 1989 the earliest possible instance for Modi to come in possession of a digital camera, provided the humongous price of Rs. 14 lakh (or inflation adjusted price of Rs. 28 lakh, in present day) was paid for the purchase.
However, as far as the year 1988 is concerned, the prime minister's claim of using the digital camera to take a photo of Mr. Advani is highly unlikely.
And Then Came The Internet
While speaking to News Nation, Modi said, "Very few people had e-mails back then (1987-1988)... I clicked a picture of him (Advani) with the digital camera.. I took the photo and transmitted it to Delhi."
BOOM reached out to BJP IT Cell head Amit Malviya for clarification on this rather ambiguous aspect of Modi's claim, but did not get a response. The article will be updated if and when he responds.
Meanwhile, BOOM worked on the assumption that the prime minister's mention of e-mail suggested that he had used an electronic mailing service to send the photo in question.
Incidentally, e-mailing has been around since as early as the 1960s, but operated across closed computer networks as opposed to the internet today.
India's early brush with the internet came with the formation of the Education and Research Network (ERNET) in 1986.
This saw the setting up of the first dial-up network in the country between eight premier institutions - National Centre for Software Technology Bombay, Indian Institute of Science Bangalore, five Indian Institutes of Technology at Delhi, Bombay, Kanpur, Kharagpur and Madras, and the Department of Electronics (GOI), New Delhi, with the help of the United Nations Development Programme.
On August 14, 2015, News18 published an excerpt from a book called NetCh@kra by Dr. Srinivasan Ramani, one of the founders of ERNET, where he jots down the details regarding the advent of internet and electronic mailing in India.
"The year 1986 saw a dial-up link running UUCP for email exchange being established between NCST and IIT-Bombay. 1987 saw IIT-Madras and IIT-Delhi connecting to the NCST VAX 8600 by dial-up. Very soon all ERNET partners were on dial-up ERNET email and hundreds of Indian academics in these institutions started using email to talk to colleagues all over the world, using a dial- up link between Shakti at NCST and a router at the Centrum voor Wiskunde en Informatica (CWI) in Amsterdam."

- Excerpt from Netch@kra, Srinivasan Ramani, 2003
BOOM reached out to Ramani for a comment, and the article will be updated upon his response.
While e-mailing services were available in 1988, Ramani's book makes it clear that until the introduction of public internet access by VSNL in 1995, the service was limited to the academic network. It was only after 1995 that individuals with access to the newly launched internet in India could send e-mails to each other.
Therefore, Modi could not have possibly sent an e-mail in 1988, as he claimed.
Cloudy With A Chance Of Airstrikes
Modi's interview to News Nation right in the middle of the general elections has been marred with other controversies as well, with his quotes drawing sharp criticism and ridicule from social media users and the opposition.
Several bytes from the interview have gone viral since, where the prime minister was found making unrealistic claims.
Previously, he had claimed that his decision to conduct airstrikes over Balakot was influenced by the fact that it was cloudy that day, which would "help in avoiding radar detection".
This, along with his claims of using digital cameras and e-mails, have led to the hashtags #CloudyModi and #GadgetGobhi trending on Twitter on May 12 and 13, 2019.
Phase 7 of the general elections will be held on May 19, 2019, when the country will go to the polls one last time, while the results will be announced on May 23.
Do you always want to share the authentic news with your friends?
Subscribed Successfully...
Enter Valid Email Id