Claim That Viral Photo From Ayodhya On Diwali Was Staged Is False
The viral image falsely claims that the photo of an underprivileged child collecting oil from Diwali lamps at Ayodhya was staged using a Rohingya Muslim girl.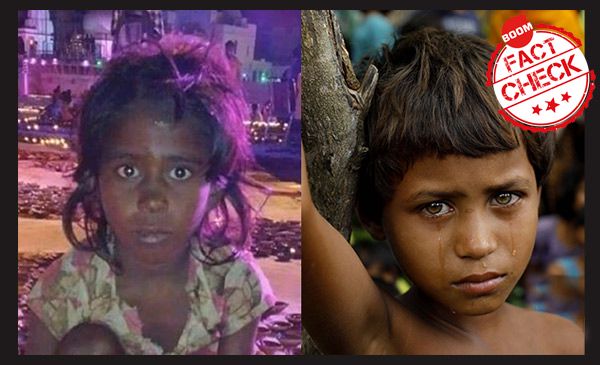 A viral graphic claiming a photo of an impoverished girl on Diwali night at Ayodhya was faked using a Rohingya Muslim child, is false.
The graphic, a collage of three images, shows a Rohingya Muslim girl on the top right, another girl collecting oil from Diwali lamps at Ayodhya (Uttar Pradesh) on the bottom right, and a Google Images search result for the word 'Rohingya' in Hindi on the left.
The Hindi text on the image translates to, "how did this Rohingya Muslim girl reach from here to here? Everything was staged, (they) took a photo from a close range and made it viral. But Google spilled the beans,".
The image posted to the Facebook page Hindu Dharm Yodhas has over 15,000 shares.
Archived versions can be accessed here and here.
BOOM found a video clip of the same girl collecting oil with the same false claim on Facebook.
Fact-Check
BOOM found that the two girl children in the photos are not the same.
A reverse image search of the first photo shows it was taken in 2017 by Agence France-Presse (AFP) via Getty Images. The image can be found on Getty Images, a stock photo website. The photo was taken by KM Asad for AFP via Getty Images.
The caption with the photo states the following. "A Rohingya refugee girl looks next to newly arrived refugees who fled to Bangladesh from Myanmar in Ukhiya on September 6, 2017. - More than 125,000 refugees have flooded across the border into Bangladesh. Most are Rohingya, a Muslim ethnic minority that the government of Buddhist-majority Myanmar largely does not recognise as citizens."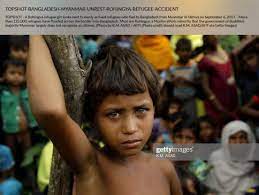 It was also featured in an article by Livemint.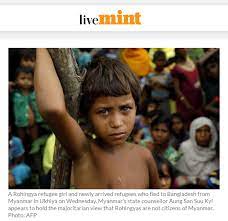 The second image first appeared on social media around October 29, 2019. The image was tweeted by several Twitter users panning Yogi Adityanath's government in Uttar Pradesh for the contrast the picture revealed.
A reverse image search shows there is no instance of the photo appearing online before October 29. The identity of the child is not known. However, none of the original tweets and post refer to her as a Rohingya Muslim.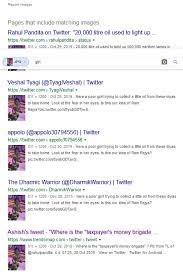 The image of the Rohingya Muslim girl was shot in 2017, more than two years before the second image therefore the girl in both images cannot look the same age.
BOOM also found stark differences, while comparing, in the physical features of both children. The eyebrows, eyes, nose, and lips of the two girls are distinctly different.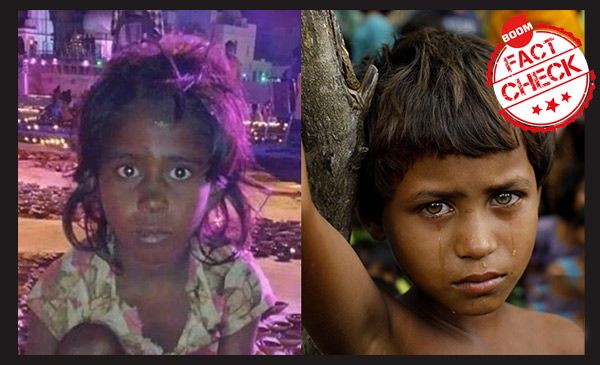 Claim Review :
Photo shows underprivileged girl at Ayodhya was staged with a Rohingya Muslim girl
Claimed By :
Facebook pages and Twitter handles