Call Time: Zee Implements Its No-Mobile Policy In The Delhi Office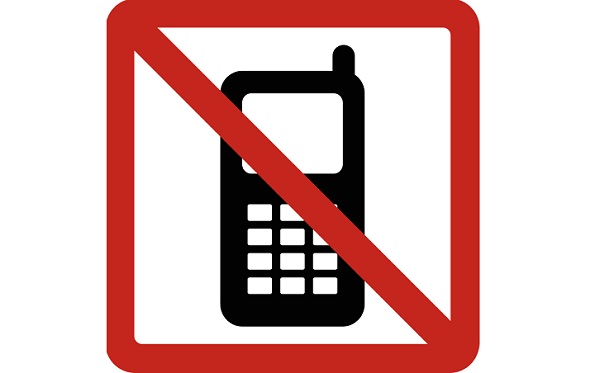 Zee-Media has an innovative take on increasing employee-productivity. The organisation has implemented a no-mobile-phones-in-the-office policy beginning this month.
Zee Media's much-talked about (and much-dissed) no-mobile-phones-in-the-office policy has been put to effect in its Delhi office from August 1, following a transition phase from July 28 to July 31.
The Mumbai office of the organisation had barred employees from bringing in mobile phones since April 1. The move was apparently triggered by the fact that "team members get distracted on their mobile phones during meetings, thereby reducing productivity and attention span". According to a report in the Indian Television Post, all employees have also been asked to respond to calls with their company name. "Rather than just saying 'Hello', team members should answer by saying 'Hello, Zee TV' or 'Hello, Essel Infra' as the case may be." Talk about an identity crisis.
An email sent to all employees in the Delhi office, including those in the group's newspaper, DNA, and television news channel, Zee News, notes that the company is "the first in the industry to take this kind of a bold move", which "has the power to really help all of us in enhancing our productivity at work by allowing us to keep clear focus on our priorities". This email, however, does not specify how journalists should answer calls. We are glad, for it would be a tad unnerving to speak to someone who greets you with "Hello, DNA speaking."
The new arrangement, called "EKBHAS" – which roughly translates to "one language" – does allow employees to forward calls on their personal mobile phones to their EKBHAS landline number. Employees have also been suggested to share their EKBHAS numbers with family members and friends "in case there is a need [for an employee] to be contacted for any personal emergency".
But then if you must have a mobile phone, employees have an option of signing up for an additional company-owned alternate mobile number. The company-owned mobile phones will be "associated to the role" employees are assigned with – and will have to be given up if and when the employees switch over to another role/job.
But before you call Zee Media tyrannical and other horrible names, you must know that it's not the first corporation that has an aversion to employees speaking on their mobile phones inside office space. FedEx didit way back in 2009. An Australian warehousing company banned mobile phones in 2004, citing decline in productivity. Another firm in Abu Dhabi prohibited mobile phones inside the office in 2013, on the grounds that employees were wasting time taking personal calls. In this Quora thread, an employer with a government research organisation in India claims his organisation too had banned mobile phones in office.
But then you can't possibly compare a humble logistics worker to self-obsessed journalists, right? Reporters we spoke to are, therefore, particularly miffed by the diktat – and some, we have been told, have resorted to filing stories from outside the office altogether.
But isn't there an option to forward calls received on personal mobile phones to the landline number? "But what about other news gathering sources such as Whatsapp and Twitter?" asked an evidently upset reporter. "What kind of a web journalist are you?" she did not say that, but that's exactly what she was thinking. Another reporter I spoke to, was concerned about possible privacy issues that may come along with using an IP-based landline phone. "No source will ever divulge confidential information when everyone knows there is a chance of the call being monitored," the reporter said.
So what do editors think of their reporters' displeasure? We contacted Zee News' editor Sudhir Chaudhury, but he did not respond to any of the multiple calls made on his mobile phone. Perhaps, the call forwarding system isn't quite perfect yet since the email sent to notify the implementation of the policy does warn of "initial hiccups".
Newslaundry also contacted Rajiv Mitra, Senior Manager, Human Resources at Zee Media's Noida unit with a questionnaire with the following queries:
What is the purpose of the move?
As I understand employees will have the option to divert calls on their mobile phones to the EKBHAS number. Is that correct?
Do you think this may adversely affect your news divisions, particularly reporters? Do you think it will discourage sources from getting in touch with them?
Our queries remain unanswered as of now. The story will be updated as and when we receive a response. We also tried calling several Zee executives on their mobile numbers, but got no response. Meanwhile, we are still trying to figure out their EKBHAS numbers.
This article has been republished from Newslaundry.com.