An Open Letter From Rani Padmavati To Karni Sena
And how did you go about defending my honour? By threatening another woman with beheading? Wow. Way to go. You really proved yourself to be a brave Rajput.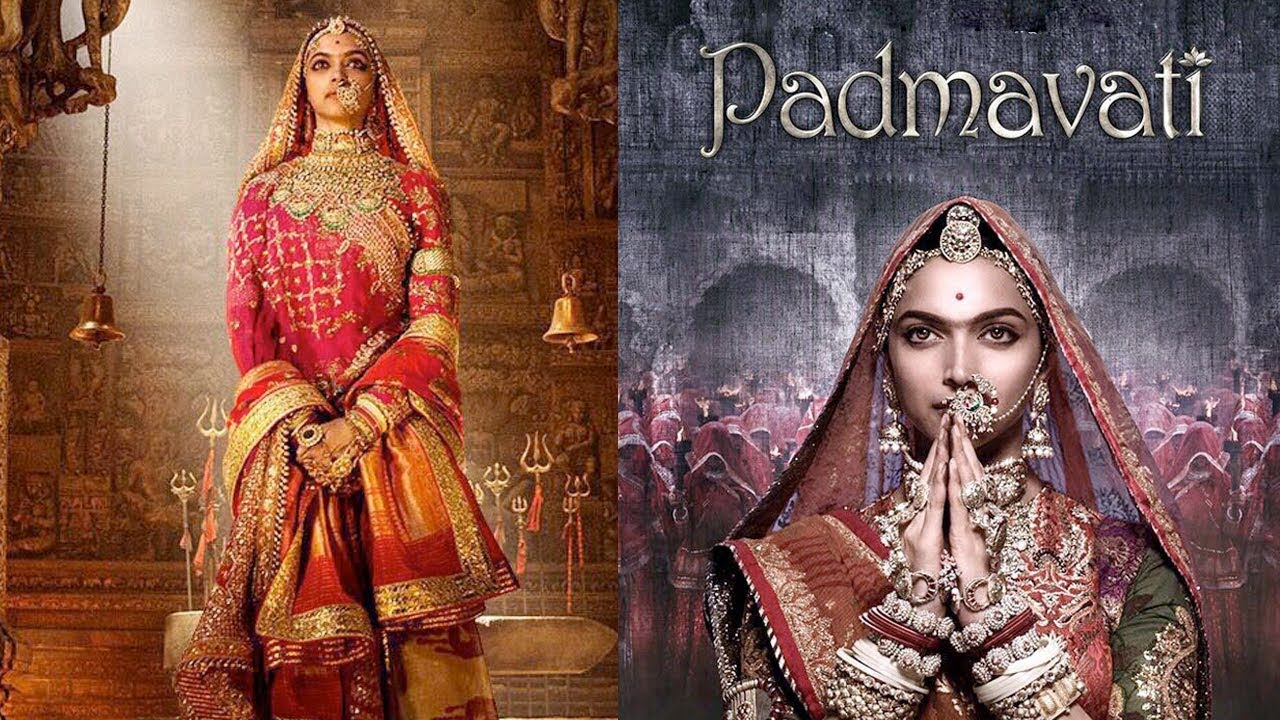 Well, they won. The movie Padmavati's release has been delayed. Whatever the official reason, we know it is thanks to the antics of fringe groups. Were Rani Padmavati alive today she would have been dismayed by the whole fracas over a film. There are thousands of films made every year and most come and go without a whimper. Unless of course some fanatical organisation decides to issue a fatwa against the film. Then you can be assured that the film would open to large crowds, given the free publicity the film generated. I can assure you that Padmavati is going to generate a 40% better opening, than it would, sans the controversy. So Sanjay Leela Bhansali may just laugh his way to the bank.
But at the same time the nation just got to know that an organisation called Rajput Karni Sena exists. So they don't lose out too. So who is the real loser here? My guess is Padmavati herself. So Padmavati's present day self decided to write an open letter to her followers in India regarding the controversy. We managed to get a copy of the same, which we are publishing here.
Respected Rajput Karni Sena members, all Rajputs in general and my beloved Indians,
I have been reading in the newspapers about this film being made on my life. Initially I laughed it off, because I take films very lightly. Most films nowadays don't last the weekend. Gone are the days of a Sholay or other Bachchan starrers that lasted more than a decade. But when I heard that Sanjay Leela Bhansali was making the movie, I knew immediately that the canvas and the budget would be big. I expected the movie to get noticed. Of course, whether the movie does well or not is entirely in your hands. I have seen bigger movies open to empty seats. Even Bhansali's movies. Remember Saawariya and Goliyon Ki Rasleela- Ramleela. But you have to admit he is a good film maker and he has entertained us in the past. I am sure you have also watched and enjoyed his movies. Come on. Admit it.
Anyway, coming back to the point. Obviously going by the current climate of two-minute stardom, you, the Rajput Karni Sena has decided to take my dignity and this movie seriously. I would like to thank you for bestowing me this honour. But if in the 14th century, I did not require anyone to protect my honour, why would I need you to protect it in the 21st century. Please understand I was a queen. My husband, King Ratan Singh fought not just for me but also for the honour of his kingdom. He did exactly what a King must. You think Allaudin would have stopped after he captured me? He was interested in our kingdom. More so Ratan Singh was my husband. He had a right to be upset after his wife was insulted. I am still to understand what are you upset about?
My respect and dignity cannot be insulted by something shown on celluloid. I am too strong for that.  I am a Rajput by marriage and Sinhalese by birth. I am strong enough to defend myself. I preformed Jauhar in the 14th century because it was a prevalent practice then and I didn't know any better. It seemed like a clever strategy then. Hope you don't expect me or any woman from our community to do the same now. Please grow up. Don't resort to cheap gimmicks, in my name.
And how did you go about defending my honour? By threatening another woman with beheading? Wow. Way to go. You really proved yourself to be a brave Rajput.  I read an interview of Deepika Padukone, where she said that "fear is an emotion she doesn't know". Well I am glad that Sanjay took Deepika to play my part.
I would request the Karni Sena members, my Rajput brethren and fellow Indians to either watch the movie and enjoy it or just avoid going to the theatre if you don't like its content. Take movies with a pinch of salt. They are meant to be enjoyed and they don't define or distort history. They can be interpreted for entertainment purpose. That is called creative freedom. History is written in history books and in our hearts. They cannot be altered. I would also request all Indians to stand up when bullies threaten civil rights of people. Because doing nothing when such incidents happen is as good as participating in the act.
Yours truly
Rani Padmavati
---
Vijay Shekhar is a freelance journalist and is based out of Mumbai. 
@vjshekhar