2015 Video Of Police Lathicharge On Madrassa Teachers In Bihar Shared As Kashmir
BOOM found that the video is originally of a protest of madrassa teachers that turned violent in Bihar's Gardanibagh in 2015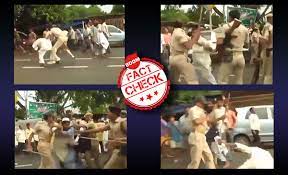 A viral video of police lathicharging madrassa teachers in Patna's Gardanibagh area has resurfaced with false claims that it shows a police crackdown on Kashmiris after the abrogation of Article 370 in Jammu and Kashmir.
The video, shared by several pro-right Hindu Facebook users, has been captioned as, "distribution of prasad has begun in Kashmir," a sarcastic dig almost encouraging the use of police excess.
(Translated from Hindi - कश्मीर मे प्रसाद बटना शुरू हो गया है )
The video is viral on multiple pages of Facebook with the same narrative.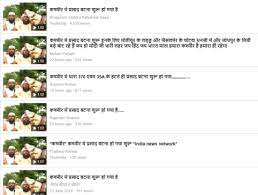 Fact Check
BOOM was able to ascertain that the video is from Bihar's Gardanibagh. At the 34 second mark of the video, a signboard of the Gardanibagh Police Station can be seen.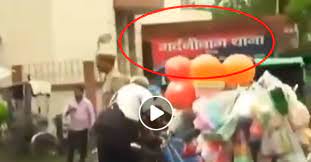 BOOM then ran a keyword search with "Muslims beaten in Gardanibagh" and was directed to a news report by the Times of India.
The incident happened in August, 2015, when supporters of the All India Muslim Majlis-e-Mushawarat (AIMMM) and madrassa teachers held protests to improve working conditions of over 2400 madrassas in the state.
The protesters were holding a fast unto death at the Gardanibagh stadium. According to the report they were lathicharged as soon as a group of protesters came out of the stadium. However, police allege the protesters were trying to storm the chief minister's residence.
The same was reported by India TV, where similar visuals can be seen.
Claim Review :
Police has begun thrashing people in Jammu and Kashmir
Claimed By :
FACEBOOK POSTS