Simulated Video Of Underwater Volcanic Eruption Shared As Real Incident
BOOM found that the simulated video was made by geologists to portray the destructive nature of underwater volcanic eruptions.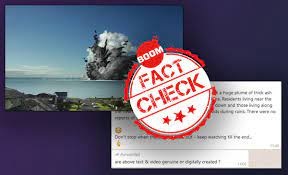 A simulated video of an underwater volcanic explosion has gone viral on social media and messaging apps with a false claim that it shows a volcanic eruption in North Sumatra, Indonesia.
BOOM received a video of an underwater volcanic eruption on its WhatsApp helpline number along with a caption that said, "Mount Sinabung in North Sumatra, Indonesia, sent a huge plume of thick ash 7km high into the sky during an eruption on 9 June. Residents living near the volcano were urged to use masks when ash rains down and those living along the rivers upstream were warned of cold lava floods during rains. There were no reports of casualties.Watch till the end".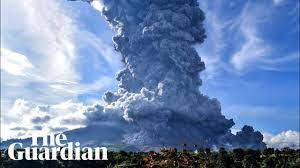 A Facebook search of the caption revealed that the video has been posted several times over with similar captions over the last two days.
Fact Check
BOOM did a reverse image search on Google with keyframes from the video and was led to several articles about a simulation videoof an underwater volcanic explosion.
According to Express, in October 2017, an Australian geologist and a team of producers created "a video simulation of a huge volcanic eruption beneath the surface off the coast of Auckland, New Zealand, to show just how devastating they can be".
The video was subsequently uploaded by a YouTube channel named Auckland War Memorial Museum.
Meanwhile At Mount Sinabung, Indonesia
Mount Sinabung is one of Indonesia's active volcanoes which went through an eruption less than 10 days ago.
BOOM looked at the real video of the eruption and found that the eruption happened above sea level and not underwater.
Claim Review :
Video shows volcanic eruption at Mount Sinabung in Indonesia
Claimed By :
Facebook, WhatsApp