Old And Unrelated Images Passed Off As Recent In Kashmir
The first image was taken from a J&K policeman's funeral in June 2017, while the second one is from Gaza in 2014.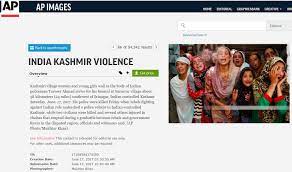 Two images, one showing women and young girls crying while another showing the face of a girl scarred by shrapnel, are being falsely shared as recent.
The photos are being shared in the backdrop of 28 days passing since Article 370 was abrogated taking away the special status granted to Jammu and Kashmir and a lockdown in the region.
ज़ुल्म के खिलाफ खामोशी मतलब ज़ालिम का साथ देना है।#28DaysOfKashmirShutdown pic.twitter.com/1UPWef5WFP

— Alladin khan (INC) (@AlladinINC) September 1, 2019
Click here to view an archive.
The caption of the tweet when translated reads, "Silence against oppression means supporting it."
FACT-CHECK
Image 1
The first image of young girls and woman crying was taken by Mukhtar Khan for AP Images in Surasyar near Srinagar, Jammu And Kashmir on June 17, 2017.
The photograph was taken when the young women were wailing as the body of constable Tasveer Ahmad was brought in for his funeral.
Ahmad and five police officers were killed when militants ambushed their police vehicle in Anantnag, Jammu And Kashmir on June 16, 2017.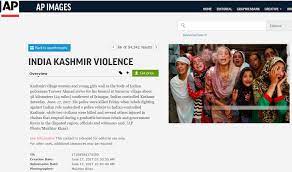 Image 2
The second photo was taken by the award-winning American photographer Heidi Levine in Gaza in 2014.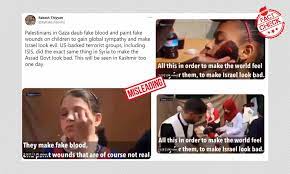 The photograph shows 17-year old Rawya abu Jom'a who was severely wounded when two Israeli air strikes hit her family's home.
Rawya suffered from shrapnel in her face, her legs had perforated holes and the bones in her right hand were crushed according to The New York Times' photo caption.
BOOM had earlier fact-checked the same photo on September 24, 2017, when then Pakistan's United Nations envoy Maleeha Lodhi tried to pass it off as that of a Kashmiri youth wounded by a pellet gun fired by the Indian Army in Kashmir.
Claim Review :
Recent Images From Kashmir
Claimed By :
Social Media