Mock Drill At Ahmednagar Bus Stand Falsely Shared As Terror Attack In Nagpur
BOOM reached out to Ahmednagar police who confirmed the videos show a mock drill that took place on September 3rd.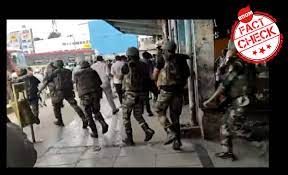 Two video clips of a recent mock drill at Ahmednagar bus stand in Maharashtra are being shared online with false claims that they show terrorists caught at a bus stand in Nagpur.
The claims are viral on WhatsApp and Facebook primarily.
In the video, men wearing combat uniform approach a bus and surround it. Some of them climb the bus and as the video ends, they detain a man.
The two video clips can be seen below.
There are several posts on Facebook and WhatsApp with different claims. An archived version of the post can be accessed here.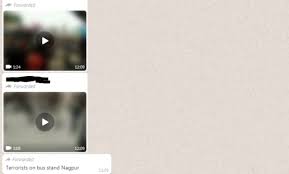 Fact-Check
BOOM ran a keywords search on Google and found an article by Nation Next, a local publication in Nagpur. The article cites Nagpur police saying the video is not from the city. We contacted the Nagpur district police and found the same. They had no information regarding any of these videos.
We found that the video was shot at Ahmednagar bus stand. The same was stated in the description of Nation Next's YouTube video.
BOOM contacted Ahmednagar local crime branch police inspector Dilip Pawar.
"This was a mock drill, happened on September 3rd this month," Pawar told BOOM.
"There is no terrorist activity so far. We keep rehearsing the scenario each time when there are festivals," he further added.
"We included the police reserve from the district reserve force, district police, and the other district troops which are meant for handling these scenarios," he said.
Pawar also said that since it was the festive season police forces were being more vigilant.
When questioned about whether local police had any input from central intelligence agencies about any terror threat, he denied the same and said: "no inputs from any central agency, it's just a routine rehearsal."
Claim Review :
Terrorist caught at Nagpur bus stand
Claimed By :
Facebook pages and WhatsApp