Explainers
Jet Airways Bleed Air Switch Fiasco: Why It Could Have Been Fatal
What is a bleed air switch and why is it so important for an aircraft? What are the dangers for cabin crew and passengers when the bleed air system fails?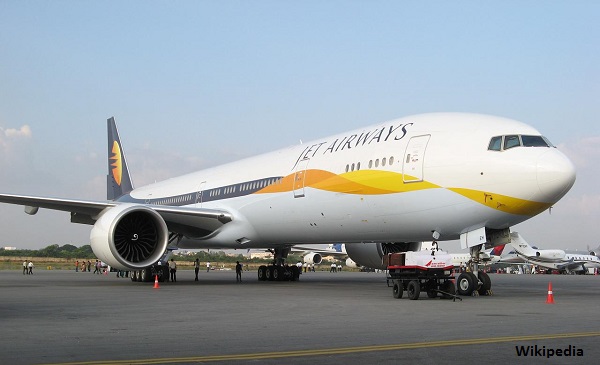 A Mumbai -Jaipur Jet Airways flight had to return to Mumbai airport on Thursday as the passengers complained of headache and nose /ear bleeding due to the failure of the crew in maintaining cabin pressure in the flight.
According to aviation regulator Directorate General of Civil Aviation or DGCA, the crew of the 9W 697 flight had forgotten to switch on the bleed air switch - that maintains the cabin pressure - due to which cabin pressurisation could not be maintained. The flight had 166 passengers of which 30 were affected. The 5 crew members have been derostered pending investigation.
MoCA has taken cognizance of the incident in flight 9W 697 earlier today and has requested DGCA to file its report immediately on the issue. The crew is being derostered. Of the 166 people on board, 30 were affected and have been given treatment.

— Ministry of Civil Aviation (@MoCA_GoI) September 20, 2018
Jet Airways in a statement said,
Jet Airways statement on flight 9W 697 of 20th September 2018. pic.twitter.com/D99vyFFIv2

— Jet Airways (@jetairways) September 20, 2018
But what is a Bleed Air Switch and why is it so important in an airplane and for its passengers? BOOM answers some key questions about a Bleed Air Switch.
What is Bleed Air?
Bleed Air is hot air which is taken from the exit of the compressor stage. When air enters a turbine engine, it goes through a series of compressors, which significantly increase the air temperature and pressure before mixing that air with fuel and igniting it. A small portion of that compressed air is made to pass through heat exchangers to cool down the air and passed on to various areas of the cabin area to provide adequate cabin pressurisation.
BOOM spoke to Aviation expert Vipul Saxena who said that the bleed switch present in the cockpit keeps the pressurisation system in functioning state in the passenger cabin. The cockpit has two bleed switches for both the engines.
Saxena added that it is fine to keep the switch off up to 8000 feet as it would not cause much inconvenience. And, in cases of short runways where the pilots want additional thrust from the engines, the switch can be temporarily de-activated. However, the pilots are supposed to activate it soon after.
Why is it important to maintain the cabin pressure during the flight?
When an aircraft gains altitude, the cabin pressure falls leading to low intake of oxygen. Though the oxygen levels in the atmosphere remains the same at higher altitudes where the pressure is low, oxygen molecules are more spread out leading to less inhalation of oxygen in a breath.
To overcome this situation, the cabin pressure is maintained at a low level even at cruising altitudes of 36,000–40,000 feet. Cabin pressure is usually maintained as that of atmospheric pressure at 6000-8000 feet above sea level. This level of cabin pressure which is lower than ground level pressure can be handled by healthy passengers.
Thus, aircraft cabins are pressurised while it ascends and later depressurised upon the descend. Cabin pressurisation helps passengers remain comfortable and breathe normal, though the flight climbs altitude.
What happens if the cabin pressure is not maintained?
Lower intake of oxygen (hypoxia) at higher altitudes can have adverse impact on passengers. In the event of loss of cabin pressure, oxygen masks are dropped automatically as the sensors detect the drop in pressure. However, these oxygen masks can sustain only for a few minutes.
Hypoxia or lack of oxygen in body tissues can lead to nausea, headaches, damage nose and ear tissues, bleeding and loss of consciousness.
BOOM spoke to Dr Prabhat Divya, ENT Specialist, Bhatia Hospital, Mumbai who said that bleeding of nose and ear happens due to rupture of nasal vessels and ear drum. And, prolonged lack of oxygen can be fatal as it can lead to cardiac arrest.
Dr. Bachi Hathiram, Head of ENT, Head and Neck Surgery at T.N Medical College pointed out that people with cardio-vascular diseases, elderly, pregnant women and children, especially infants are most vulnerable.
History of aviation incidents due to faulty bleed-air systems
While passengers facing injuries due to low cabin pressure is a big danger, what could prove to be fatal is a quick incapacitation of the crew, with no one available to take control of the plane and land it safely.
On 14 August 2005, a Boeing 737-300 (5B-DBY) operated by Helios Airways on an international passenger flight from Larnaca to Athens lost contact with the ATC. The aircraft was intercepted by two military aircraft who found that the pilots and cabin crew were incapacitated and was flying on autopilot. The aircraft crashed near Greece, killing all 121 occupants on board.
A subsequent investigation revealed that a ground engineer who had run some maintenance tests on the aircraft before takeoff had set the pressurisation system to "manual" but had failed to reset it to "auto" after finishing his work. The flight crew was also found to have failed to spot the error when the aircraft started its ascent and had resulted in the cockpit and cabin crew losing consciousness due to lack of oxygen. A flight attendant who entered the cockpit tried to save the plane but failed as he was not trained to take control of the aircraft.
Faulty bleed-air systems can also cause other complications if toxic fumes are allowed to reach the cabin, triggering tremors, memory loss and severe headaches. Several cabin crew and frequent fliers have complained of health hazards due to continuous exposure to contaminated cabin air. Aircraft companies like Boeing and airlines have also been sued by cabin crew after facing long term impact that not just forced them out of work but also resulted in expensive treatments to regain their health.
Inputs from Samiksha Khandelwal. Samiksha is a trainee journalist working with BOOM.
Do you always want to share the authentic news with your friends?
Subscribed Successfully...
Enter Valid Email Id