India Shoots Down "Live" Satellite: 5 Things To Know About Mission Shakti
BOOM summarises the key elements of the prime minister's nationwide address on March 27, where he revealed India's newly established capability of shooting down satellites.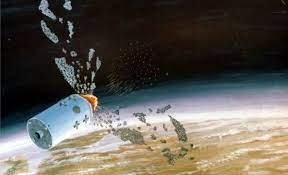 Prime Minister Narendra Modi announced that India has become the fourth country in the world to successfully shoot down a "live" satellite in low earth orbit.
In his widely televised 10-minute address, less than 3 weeks before the general elections, Modi claimed that this operation has put India in an elite list with three other countries – US, Russia and China – as the only ones with such a capability.
Here are 5 key highlights:
1. Indian scientists shoot down "live" satellite
On March 27, 2019, Indian scientists have shot down a "live" satellite in low earth orbit, at a distance of 300 km, using an anti-satellite (A-SAT) missile. According to an FAQ released by the Ministry of External Affairs, "the test was done in the lower atmosphere to ensure that there is no space debris. Whatever debris that is generated will decay and fall back onto the earth within weeks."
2. #MissionShakti – an indigenous effort
The operation, called 'Mission Shakti', was carried out by Defence Research and Development Organization (DRDO) scientists in a matter of 3 minutes.
PM Modi called the entire operation an indigenous effort, and congratulated the scientists for conducting the highly complex operation at an 'extremely high speed with remarkable precision'.
3. India, a 'space power'
"Today, India has registered its name as a space power. Till now, US, Russia and China were the only three countries to have achieved such a feat. India is now the fourth," said the prime minister in his address.
The government has projected this operation as symbolic of the success of India's space programme.
Prime Minister Modi further highlighted the country's space prowess by explaining how India already has satellites in space that contribute to agriculture, disaster management, communication, weather and navigation.
4. A matter of defence and security
The prime minister also assured that India's newly established capabilities of shooting down satellites will only be used as a defense mechanism and is an important step for the safety of the country.
"I would like to tell the world that this new capability will not be used against anyone. This is only for India's security," he added.
"The test was done to verify that India has the capability to safeguard our space assets. It is the Government of India's responsibility to defend the country's interests in outer space", said the official release
5. What about the satellite?
The Ministry of External Affairs confirmed in a press release that the satellite shot down by the A-SAT missile was Indian-made, which falls in tune with Modi's statement during his address on how the operation did not violate any international space treaty.
During his address, Prime Minister Narendra Modi failed to provide any details about the satellite, beyond the fact that it was 'live' and in a low earth orbit.
Meanwhile, a conflicting report by ANI stated that the satellite was decommissioned, as opposed to being live as per the prime minister.
BOOM reached to science writer Pallava Bagla for clarity, who claimed that the satellite that was shot down was live, conforming what the prime minister had said during his address.
Bagla also mentioned that the satellite in question is named Microsat-R, which was manufactured by DRDO and launched by ISRO.
We are glad to bring you this fact check. If you are happy with our mission to keep the internet safe of disinformation, do support us by clicking on the link