"It Costs Just $150 To Fit Airbags In A Car"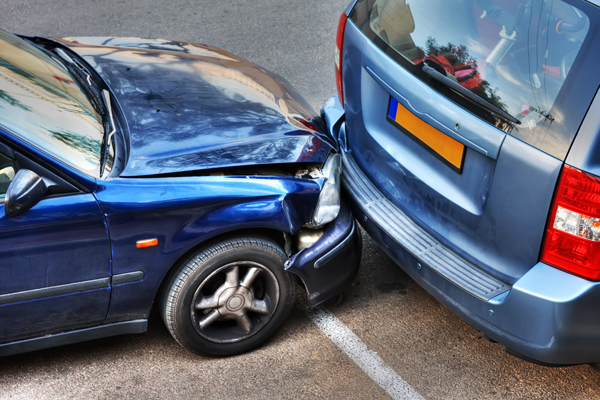 The figures are staggering. About 1.2 million Indians died in car accidents in the past decade, on average one every four minutes. Another 5.5 million were seriously injured.
India accounts for 10% of global road fatalities. And road accidents made up for 37% of all unnatural deaths in India in 2012, according to this IndiaSpend report. Moreover, close to 79% of road accidents can be blamed on a driver.
And yet, for various reasons, the auto industry – in this case cars - has been holding back when it comes to hiking spends on passenger safety.
An insight into how bad things could be came in November 2014 after Maruti Suzuki's popular hatchback Swift and Nissan's Datsun GO failed crash tests conducted by the Global New Car Assessment Programme (NCAP). The NCAP is a non-profit founded in 1994.
The NCAP's test report claimed the Swift scored zero stars for adult occupant protection and just one star for child occupant protection. "The car's lack of standard-fit airbags meant the driver's head makes direct contact with the steering wheel – the dummy readings indicate a high probability of life threatening injuries."
Watch this video of the Swift Crash Test.
Max Mosley, Chairman of NCAP and former chief of the FIA or Fédération Internationale de l'Automobile had said, "India has the potential to be a world leader in the automobile industry but Indian consumers are not aware of how unsafe they would be in case of a crash. This would be a step forward for safety but regulations based on the UN's minimum crash test standards are also needed."
That was in November. Evidently little has changed since, going by what Mosley said in an interview to industry magazine Autocar Professional's Dec 2014 edition.
When asked about the high cost of installing safety equipment, Mosley argues that from a society's point of view, every death, apart from the human element, is a cost. "The reality of that is that there are 380 families each day that are completely devastated. I think politicians often lose sight of the individual tragedy of each death"
He also claims the cost of fitting an airbag in the front is at the most $150 (Rs 9,300). "You are talking in the $100-$150 bracket. As a percentage of the cost of even the cheapest car, it is not that dramatic."
Perhaps it is about convincing car buyers in a different way. "If you say to a family, fitting these airbags in a car with structural integrity will make a huge difference to your safety."
One criticism of the NCAP's study has been the low driving speeds in India in contrast to the crash test speed, 64 kmph at which the impact takes place.
Mosley's response: the average speed is lower because the roads are very crowded. The speed of impact is what matters more than average speed. The United Nations level for frontal impact is 56 kmph. However, 17% of people being killed in cars have below average speed. And finally, it's about road conditions. In India, in two-lane highways, traffic can go both ways.
The NCAP has been saying UN crash test standards would make cars safer in India.
In the same November report, Mosley came down harshly on Nissan's Datsun GO. "The thing with the Datsun GO is that it's such a weak structure that even if you fitted airbags, it wouldn't save the passenger, it completely crushes the driver and the (front) passenger. It is a question of the steel and how it's welded," he had said in an official NCAP release.
This was actually the second salvo. In January 2014, Global NCAP had published crash test results for five Indian cars. These included the Maruti Alto 800, Ford Figo, Volkswagen Polo and the Tata Nano.
All cars received zero-star adult protection rating.
India's auto body, the Society of Indian Auto Manufacturers had claimed the second report was scaremongering. "Global NCAP can do what they want. We have our own safety road map that we are going to follow and are already following," Vishnu Mathur, Director General, Society of Indian Automobile Manufacturers told news agency Reuters.
According to Mathur, the UK-based agency had not considered that average speeds in India are lower than in the developed world, due to poor road conditions and heavy traffic.
Interestingly, Mosley comes from a Formula One background. He says his interest in safety was stoked one week in 1994 in Italy when two drivers, Ayrton Senna and Roland Ratzenberger were killed. "So, I started a big safety campaign headed by somebody who was a neurosurgeon but also a scientist to look scientifically at improving the safety of Formula One cars."