Viral Whatsapp Image Showing Proposed Merger List Of Public Banks Is Fake
The RBI rubbishes a Whatsapp forward showing an incorrect list of merged banks intended to cause panic among minority scholarship recipients.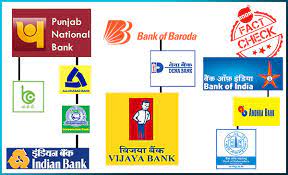 The Reserve Bank Of India (RBI) on Thursday rubbished a viral image that shows a proposed list of merged banks, saying that such a list was not released by them. The list shows a proposed set of five consolidated public-sector banks (PSB).
Through this list of merged banks, the image informs minority scholarship beneficiaries to intimate any changes made in bank account details (due to the bank mergers) to the 'directorate of minorities'. Failing to do this would result in scholarships not reaching them.
The image can be seen below.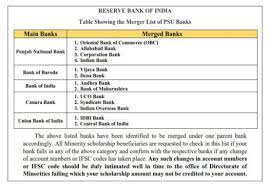 BOOM received this image multiple times on its WhatsApp helpline (7700906111).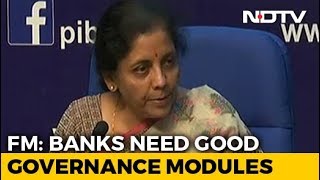 The image went viral after Finance Minister Nirmala Sitharaman announced mergers of public sector banks on August 30. The government announced a set of four mergers, consolidating 10 PSBs into 4 combined entities.
BOOM tells you why this image is fake.
RBI Refutes This Image
BOOM performed a reverse image search to find that this image goes back to a blog which is now unavailable. A cached version of the image - done by Google - can be viewed here.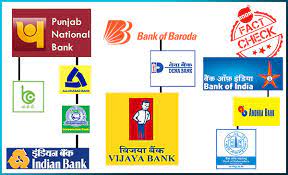 This image is also on Quora, in a thread dated May 25. An archived version of the post can be seen here. The image carries a header of the RBI, which has been refuted by the central bank.
BOOM contacted an RBI official, who said,
"This announcement was not put up by us. For all authentic information, refer to the RBI website. "
Additionally, the RBI also tweeted out a clarification late on Thursday. It was the second such clarification countering misinformation about banks in a span of two days.
The List Of Merged Banks Is Largely Incorrect
The list incorrectly names the banks that are going to be merged into their respective parent banks.
However, the second set that shows Dena Bank and Vijaya Bank merging into the Bank of Baroda is correct - but the merger has already been done from April 1 this year. More details of this merger can be read here.
The remaining four sets are incorrect.
On August 30, the Finance Minister announced:
Punjab National Bank will incorporate Oriental Bank Of Commerce and United Bank Of India
The Union Bank of India will incorporate Andhra Bank and Corporation Bank
Allahabad Bank will merge into Indian Bank
Syndicate Bank will merge into Canara Bank
These announcements can be seen here.
Bank Of India, Indian Overseas Bank, UCO Bank, Bank of Maharashtra and Central Bank of India will be standalone banks.
The list of all PSBs in India post these mergers can be seen below, as shown by the Fininace Minister during the merger announcement.
Since August 2018, the Government of India has transferred its controlling stake in IDBI Bank to the Life Insurance Corporation of India (LIC). This can be read here.
Fake News Hits Banking
The aftermath of the restrictions placed on the Punjab and Maharashtra Bank (PMC Bank) has seen financial panic grip the internet.
Also Read: Customers Panic As RBI Puts Curbs On PMC Bank: All You Need To Know
BOOM has previously debunked a fake social media message pertaining to the RBI allegedly shutting down of 9 PSBs.
Also Read: Fake: Viral Social Media Messages Claim RBI To Shut Down 9 Public Banks
Claim Review :
List of merged public banks
Claimed By :
Social media channels