Video Of Vajpayee's Funeral Procession Shared As PM Modi Filing His Nomination
The viral video showing PM Narendra Modi and Amit Shah walking behind the hearse is shared with a claim that 'this is how the lion goes to fill a form'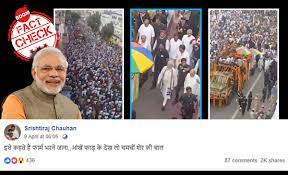 A video clip from the funeral procession of former Prime Minister Atal Bihari Vajpayee is being shared with a false caption alleging that a massive crowd turned up in support of Prime Minister Narendra Modi who was on his way to file his nomination for the Lok Sabha election.
The caption with the video, which shows Modi and BJP President Amit Shah walking along a sea of people, reads, 'This is called filing a form. Open your eyes wide and see sycophants, this is how a lion walks."
(Hindi translation: इसे कहते है फार्म भरने जाना,,आंखें फाड़ के देख लो चमचों शेर की चाल)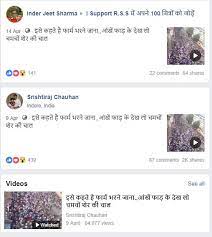 The video can be viewed here and its archived version can be accessed here.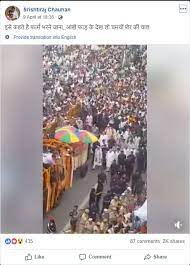 The two-minute-long video, shot on a mobile camera, shows a huge crowd walking behind a vehicle decorated with marigold flowers. Walking closely behind it, are PM Modi and Shah, flanked by security personnel.
The decorated vehicle, actually, is a hearse carrying the mortal remains of Vajpayee.
Fact Check
When BOOM ran a reverse image search, we found several news reports with similar video clips. The video is from the funeral procession of Atal Bihari Vajpayee.
Vajpayee breathed his last on August 16, 2018. A funeral procession was held from Old Delhi Gate on August 17.
However, since the viral video is shot from what appears to be a balcony, the chants of 'Atal Bihari Amar Rahe (Long live Atal Bihari) cannot be heard clearly.
Claim Review :
Video shows massive crowd as PM Modi goes to file his election nomination
Claimed By :
Facebook posts