Video Claiming Christian Missionaries Burnt Indian Flag & Hindu Idol In Mizoram: The Facts
The people in the video belong to a fanatic group and are not associated with any church in Mizoram.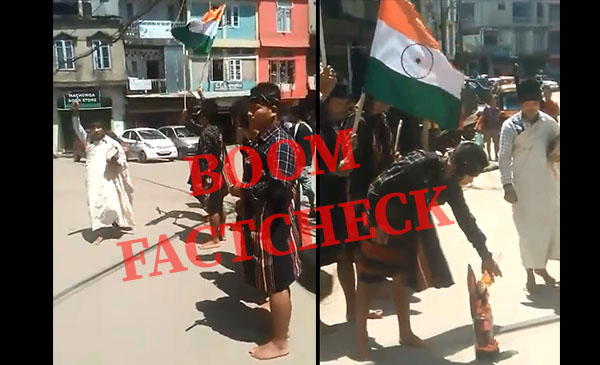 A video from Mizoram is going viral on social media claiming to show Christian missionaries burning the Indian flag and a Hindu idol. However, the group seen in the video is a fringe outfit and is not associated with any church in Mizoram.
The video dates back to September 2017 and was shot in Lunglei district in Mizoram. In the video a group of 6-7 boys led by a man dressed in white robes is seen raising slogans against India and burning a Hindu idol in addition to burning the Indian flag. The incident was reported by Firstpost in 2017. However, the video has gone viral on social media in June 2018.
The man in the white robes is Lalrinawma, Firstpost reported citing police sources.
BOOM spoke to Zonunthara, Sub Divisional Police Officer of Lunglei district who confirmed that the people involved in the incident were from a fanatic group and do not belong to any church in Mizoram. He said that the case is ongoing and the trial for it will begin this month (June 2018). The leader of the group is also facing criminal cases in other districts of Mizoram for delivering radical speeches. He also said the preacher from the video was also the founder of the outfit but did not know how many followers it had.
Zonunthara said though the group claims to be Christian; their views are not consistent with Christianity and the people of Mizoram do not share the group's radical mentality.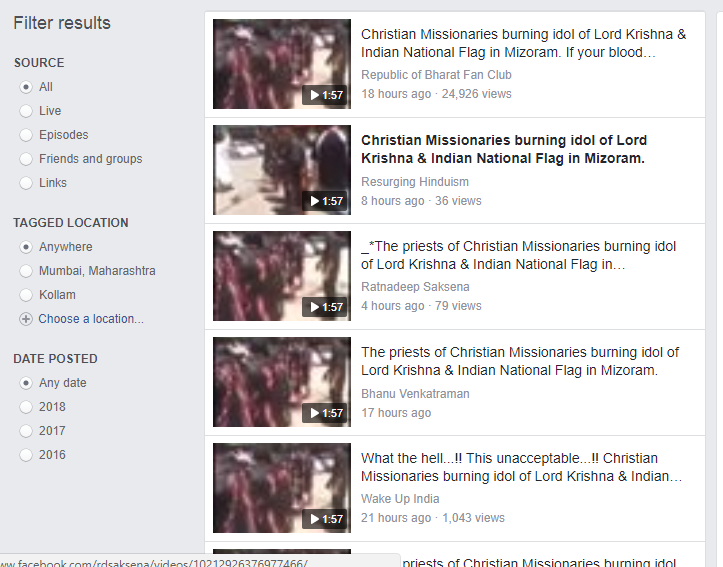 When the video first came out, other Christian groups in India condemned the incident and distanced themselves from the fringe sect.
The Catholic Church represented by the Catholic Bishops' Conference of India (CBCI) of India denounced the act in a press release dated October 2017. The CBCI expressed its condemnation towards the fanatic group for calling itself Christian and referred to the incident as an act of fundamentalism.
"We want to state very clearly that we stand firmly against any sort of fundamentalism, wherever it may come from. Any attempt to cause division and sow hatred is against the principles of Christianity and against humanity...... We are shocked that anyone could show disrespect to members of another religion in the name of Christ."
Click here to read the whole statement.
The head of the Presbytarian Church is reported to have said that they had instructed church members to abstain from joining the group.
Mizoram is a Christian majority state comprising around 87% of the population. The rest include Buddhists (8.5%), Hindus (2.7%) and Muslims (1.3%). The state is heading for assembly polls towards the end of 2018.