UPDATE: Modi In Israel: Fake News In Overdrive
Fake news is having a field day with Prime Minister Narendra Modi's much-talked about visit to Israel.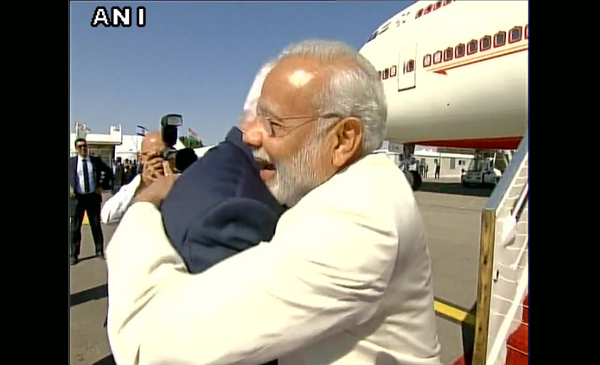 (Image courtesy ANI)
Prime Minister Narendra Modi's much talked about visit to Israel has triggered a flurry of fake posts by his supporters on social media . On Tuesday, Modi became the first Indian prime minister to embark on a bilateral visit to Israel.
The three-day visit is seen by many as a turning point in India's position on Israel though the countries have marked diplomatic relations for 25 years. New Delhi and Tel Aviv are looking to expand trade and cooperation in areas like defence, agricultural productivity and food security. Israel on its part rolled out a red carpet welcome for the Indian prime minister.
Social media platforms such as Twitter and Facebook were buzzing on Tuesday with posts from both sides that tried to show the bond of friendship between the two countries.
PM Modi: It's an honor to be the first Indian prime minister to visit. https://t.co/cDGHHJdWrm

— PMO India (@PMOIndia) July 5, 2017
Crysanthumun flower will be named in honour of PM @narendramodi. The flower will be called 'Modi.' pic.twitter.com/4qLALtxHzP

— PMO India (@PMOIndia) July 4, 2017
My friend Indian Prime Minister @narendramodi, we have been waiting for you for a long time. Welcome to Israel! pic.twitter.com/crnpi33OMs

— Benjamin Netanyahu (@netanyahu) July 4, 2017
But for overzealous supporters of the Indian prime minister it wasn't enough. They decided to pay homage in their own 'creative' way. BOOM used Google's Reverse Image Search to trace the original pictures.
Fake image 1: An unofficial Facebook page 'Mission MODI 2019' shared a photo that is supposed to depict a street artist in Israel sketching the prime minister's face.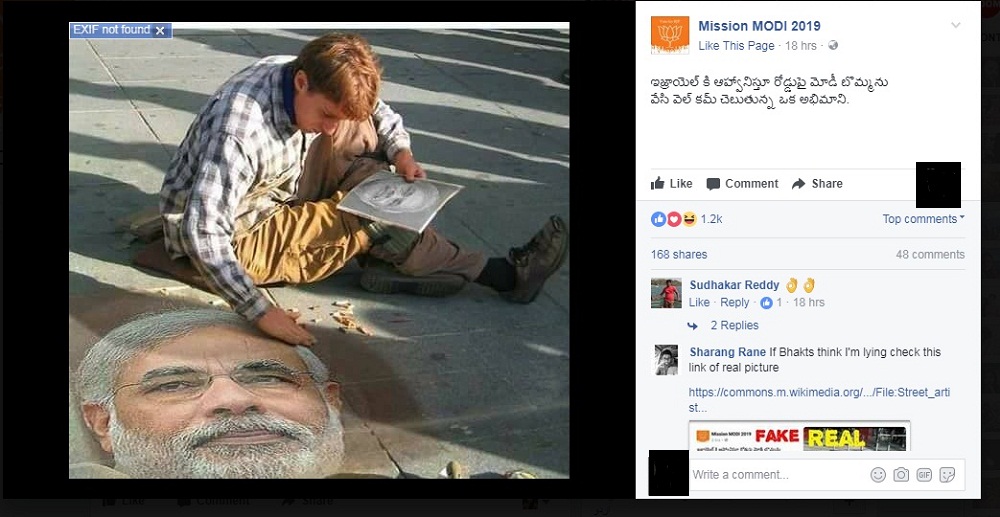 Fact: The image is from France and dates back at least over a decade. The meta data of the picture shows it was taken in 2005. The picture has no connection with India or Israel and has been used many times before to create fake images.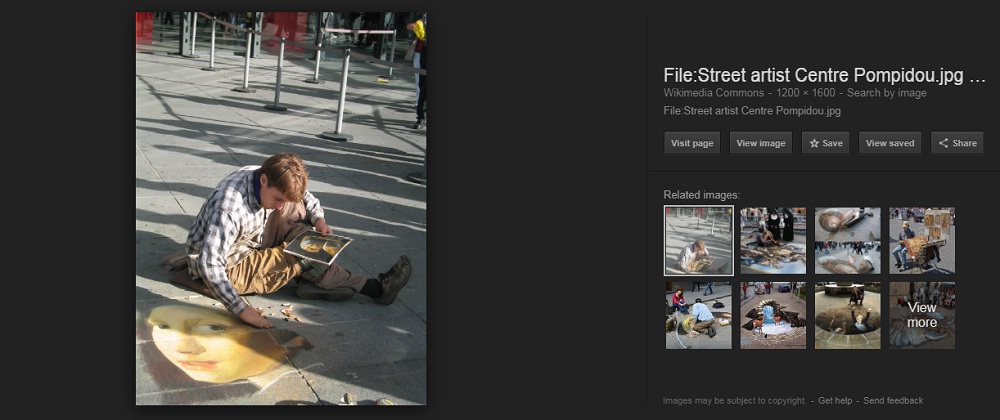 (Wikimedia Commons)
Fake Image 2: Fake news and propaganda site Postcard News shared a picture triumphantly declaring that the Indian flag was waived atop 'The Knesset', Israel's parliament or national legislature, ahead of Modi's visit. A remarkable feat, considering no mainstream media had reported this 'news.'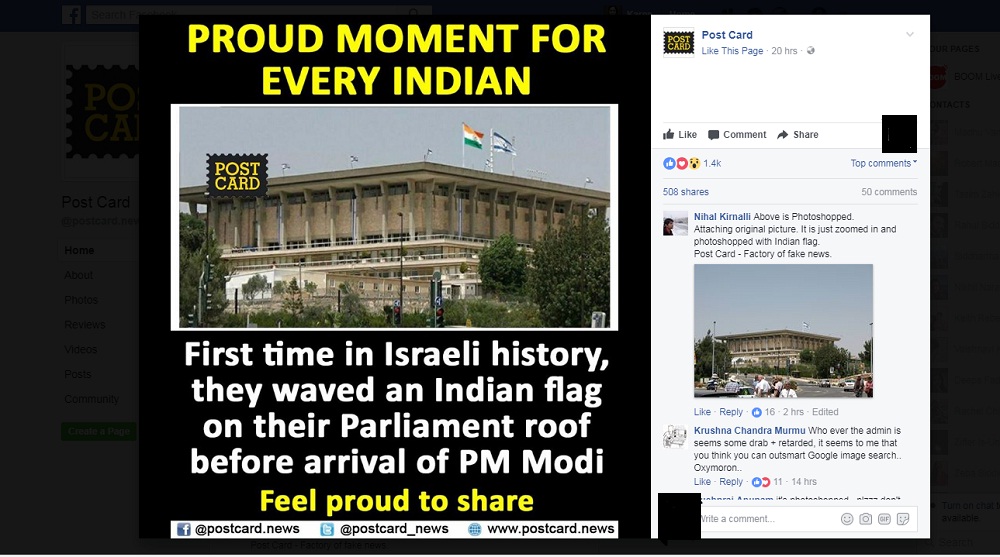 Fact: The image is Photoshopped. It is a cropped version of the original picture which was shot in 2007 according to its meta data. The traffic lights in the centre of the image are red in both pictures.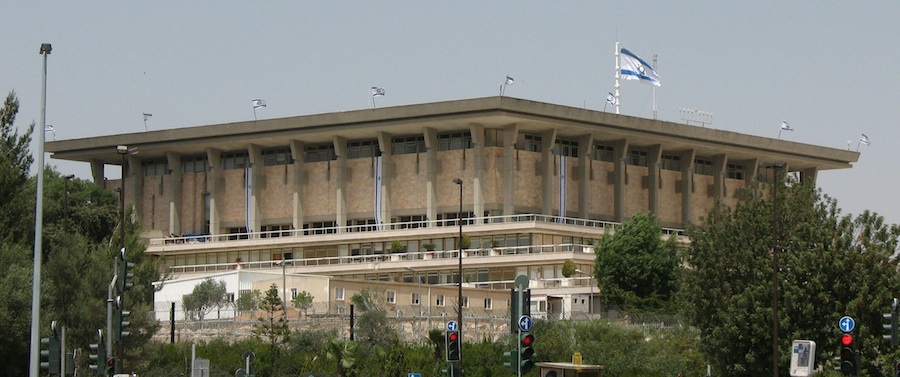 Fake Image 3: Rabble rousing anti-Muslim and pro-Hindutva Twitter handle @ShankhNaad tweeted an image of a protest rally staged by 'Nabaviyyah Islamic Youth Organization' calling for a boycott of "Jewish Products". ShankhNaad used the hashtags #ModiInIsrael #ModiIsraelVisit
Typical protest against #Jews and #Israel#ModiInIsrael #ModiIsraelVisit pic.twitter.com/J49iTBFvcs

— ShankhNaad (@ShankhNaad) July 4, 2017
Fact: The image is true but the context is wrong. Nabaviyyah Islamic Youth Organization is based in Sri Lanka. This particular photo dates back to 2012. The banner seen in the picture says 'Galle', which is in Sri Lanka. Protests were held to denounce a supposedly anti-Islam film.
[blockquote width='100']
"Sri Lanka's police barricaded the US embassy in Colombo for the second time in four days on Monday as thousands of Muslims gathered to denounce the anti-Islam film. An estimated 20,000 people carrying anti-US and anti-Semitic placards marched towards the embassy during heightened security for the World Twenty20 cricket tournament hosted by Sri Lanka." - Pak Tribune
[/blockquote]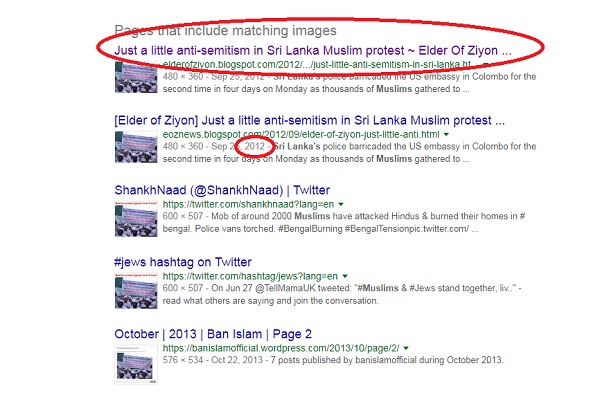 The Curious Case Of Azazael Arnstein: Azazael Arnstein (@AzszaelAzazael) is a fake Twitter account set up on May 5th to drum up support ahead of prime minister Modi's visit to the country. Arnstein describes himself as a proud Israeli and Orthodox Jew. But his tweets and retweets read as someone who is very attuned to what's happening in India.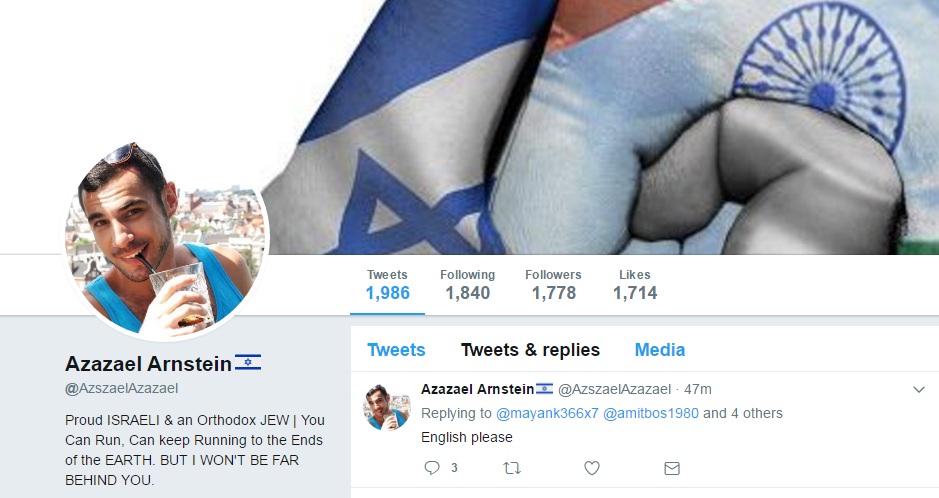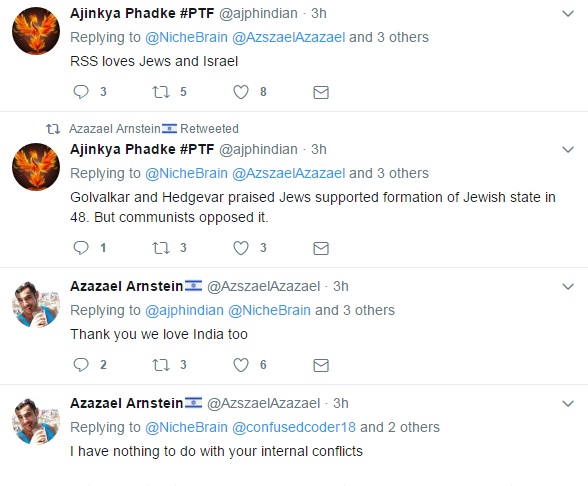 But that's because Azazael Arnstein is a fake account most likely to be run by an Indian. The fake account has stolen images of one Idan Matalon, an Israeli video blogger, journalist, business executive and gay model. The account claiming to be Azazael Arnstein, an Orthodox Jew has stolen an image of an LGBT model.