Fact Check
Photoshopped Image, Fake Quote Falsely Attributed To Ravish Kumar
The photoshopped image is a screen grab from an unrelated episode in 2018.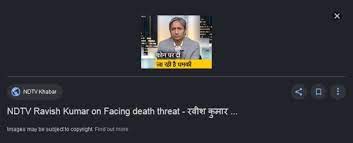 Misinformation targeting NDTV journalist and Ramon Magsaysay Award winner Ravish Kumar continues unabated on social media.
A Facebook post using a screen grab of Kumar along with a communally charged quote claiming the anchor objected to a Pooja performed during the induction of an Apache helicopter into the Indian Air Force, is fake.
The image has been photoshopped to include the photo with the helicopter and the quote is fictitious.
The text accompanying the post translates to the following.
"India bought a helicopter and performed a Pooja for it. Why did they not read Namaaz for it? Why did they not celebrate Christmas? Do things also have a religion? I am worried about the country and the worry is eating me from inside. Anyway, you blind followers cannot see. Such irony. "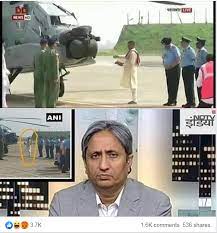 "भारत ने हेलीकाप्टर खरीदा और उसकी पूजा करवा दी। उसकी नमाज क्यों नहीं पढ़ाई गई? उसका क्रिसमस क्यों नहीं मनाया गया ? क्या इस वस्तु का भी धर्म है? यही सब सोच कर अन्दर ही अन्दर मुझे देश की चिंता खाए जा रही है। खैर आप लोग अंधभक्ति में रहिए ये सब आपको नहीं दिखेगा..! बहुत बड़ी विडम्बना है। 😂😂😂😂रवीश भाई के लिए दो शब्द
"भारत ने हेलीकाप्टर खरीदा और उसकी पूजा करवा दी। उसकी नमाज क्यों नहीं पढ़ाई गई? उसका क्रिसमस क्यों नहीं मनाया गया ? क्या इस वस्तु का भी धर्म है? यही सब सोच कर अन्दर ही अन्दर मुझे देश की चिंता खाए जा रही है। खैर आप लोग अंधभक्ति मेे रहिए ये सब आपको नहीं दिखेगा..! भौत बड़ी विडम्बना है। "
A fake account of India's National Security Advisor Ajit Doval also shared the photo with the same narrative.
Fact-Check
BOOM used a reverse image search to find the source of the photo used in the claim.
The image shows up as a thumbnail in a May 2018 article of NDTV Khabar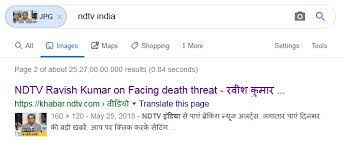 In the episode, Kumar talks about death threats he and members of his family have received. The episode was recorded and published on NDTV's official website on May 25, 2018.
BOOM reached out to Ravish Kumar and will update its story upon receiving a reply.
The other photograph of a pujari doing rituals for a helicopter is a screen grab of DD News news clip during the induction of eight helicopters into the air force.
The video was uploaded to YouTube on September 2, 2019, more than a year after the Ravish Kumar death threats episode was shot.
At the 28th second mark, one can see the exact frame as of the viral screen grab.
The description with the video states: "World's deadliest attack helicopter Apache inducted into IAF; first batch of 8 helicopters inducted in presence of Air Force Chief BS Dhanoa at Pathankot Airbase"
NDTV has done an episode on induction of these helicopters which was anchored by two different journalists of NDTV and not Ravish Kumar.
Claim :
Ravish Kumar stated anti-Hindu remarks on Apache helicopter delivery
Claimed By :
Facebook pages and Twitter handles
Do you always want to share the authentic news with your friends?
Subscribed Successfully...
Enter Valid Email Id