Photo Of A Blogger Shared As An IAS Topper Introducing Her Father And Other News You Almost Believed
In this week's News You Almost Believed, we bring you the truth behind viral photos and videos
Here's a round-up of this week's News You Almost Believed.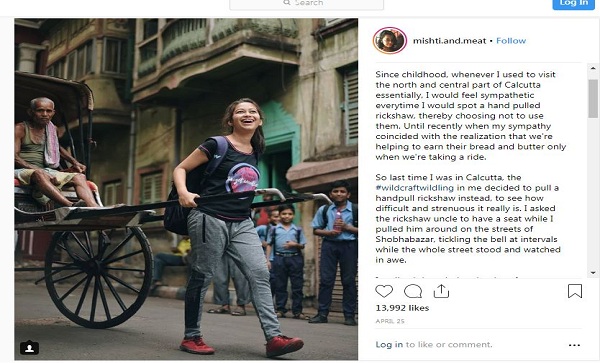 Photograph of a young girl pulling Kolkata's iconic hand-pulled rickshaw was shared as an IAS topper introducing her father to the world. A fact check revealed that the picture is of a travel blogger and the man is the rickshaw puller. The Indian National Congress' Aslam Basha tweeted the photo with this incorrect narrative. His tweet was also retweeted by Congress leader Shashi Tharoor. Click here to read the full story.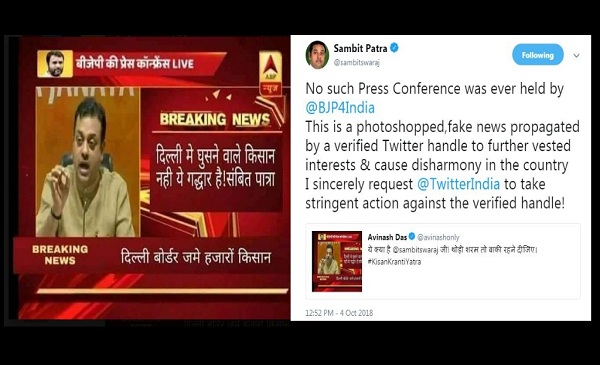 A graphic with a fake quote attributed to Bharatiya Janata Party's National Spokesperson Sambit Patra calling protesting farmers 'gaddar' was viral on social media. The graphic showing the logo of ABP News is photoshopped. Click 
here
 to read the story.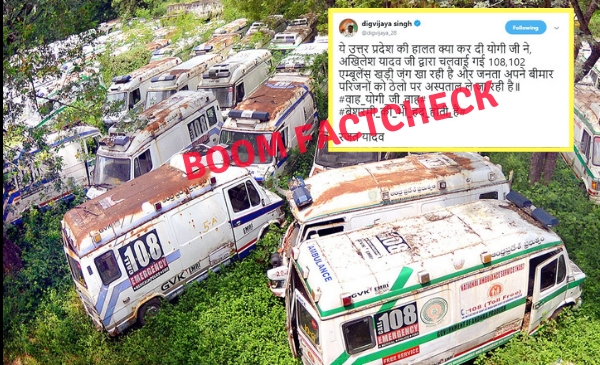 An image of several defunct 108 ambulances was widely shared on social media as that from Uttar Pradesh. However, BOOM found out that the image is from Andhra Pradesh and not Uttar Pradesh. Congress' Digvijay Singh was amongst those who shared the photo with an inaccurate claim. Read the full story
here
.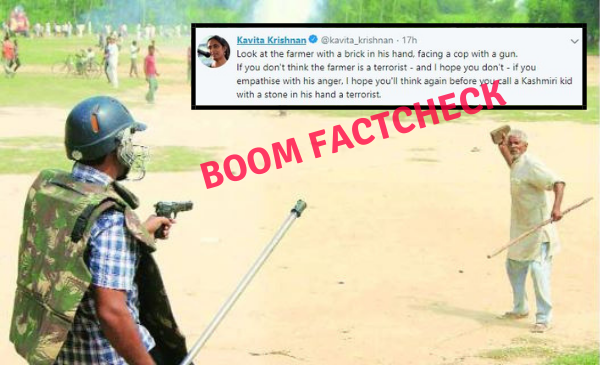 A 2013 image of a security officer pointing gun at a villager from Meerut was widely shared as that of a farmer being attacked by police in the recent protests held in Delhi. The image was taken in 2013 during a clash between the police force and the villagers post the Muzaffarnagar riots. You can read the full story here.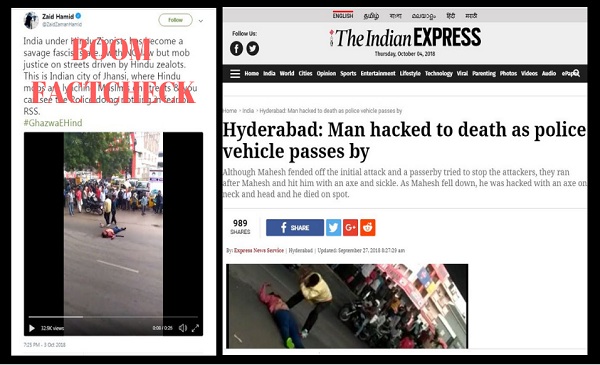 Zaid Hamid, a national security expert from Pakistan, tweeted a shocking video of a man being hacked to death by two people wielding an axe in the middle of a busy street in Hyderabad, Telangana and falsely claimed that it showed Hindu men lynching Muslims in Jhansi, Uttar Pradesh. His tweet got around 36,000 views and 1800 retweets. Click 
here
 to know more details about the video he shared on Twitter.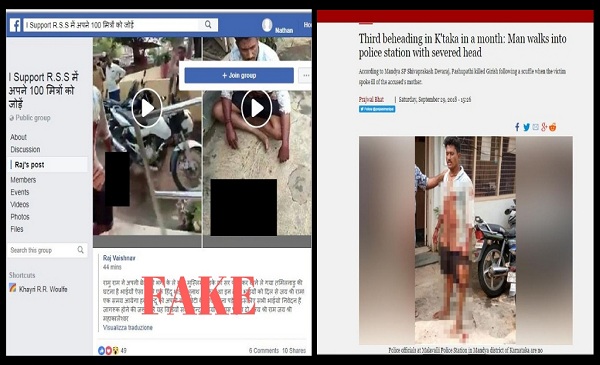 Two gory videos showing a man carry a severed head to a police station in Karnataka was shared on Facebook with a false narrative that a Hindu man beheaded a Muslim for eloping with his daughter, in Tamil Nadu. The shocking surrender captured on video happened on September 29, 2018 in Karnataka's Mandya district where a quarrel between two men turned violent after one of them allegedly said something disrespectful about the other's mother. Click
here
to know more details about the video.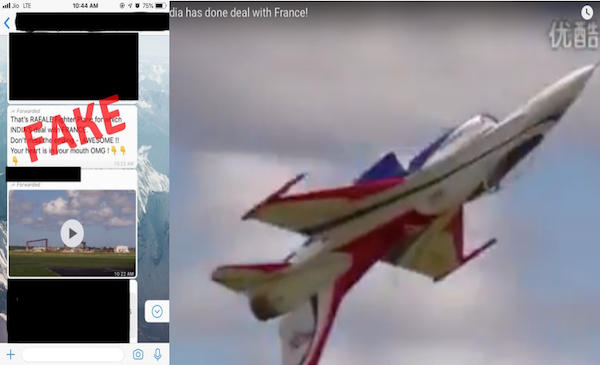 A video showing a plane doing all kinds of stunts in the air, especially towards the end where its seen standing upright on the track was viral on social media with posts claiming that it is a Rafale fighter plane, part of the deal between India and France. BOOM searched the video online and found the claim to be false. The aircraft is actually remote controlled turbine jet F-16 QQ which can be ordered online. Read the full story
here
.