Parody Tweet Claiming US Fined Pak For Using F-16 To Attack India Goes Viral
Fake report by a parody Twitter handle, claiming that US has imposed a $500 million fine on Pakistan for attacking India with US-made F-16s, goes viral as real news.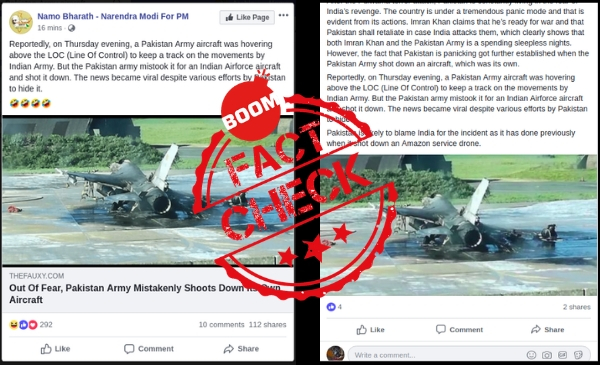 A tweet by a parody news account called Tiimes How, claiming that the United States has imposed a $500 million fine on Pakistan for using a US-made F-16 fighter jet to attack India, has gone viral as real news.
While going through the comments, BOOM found that most of the people commenting were aware that it was a satire account.
However, after doing a quick search on Twitter with some of the keywords from the tweet, we found out that several users have shared the same text as in the original tweet by Tiimes How, but without a satire disclaimer or any link to the parody handle.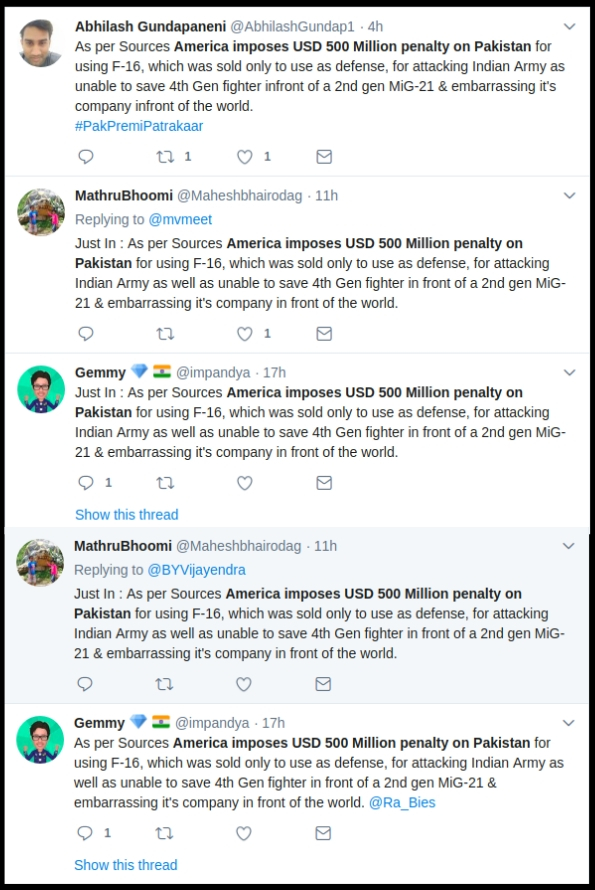 Facebook was also not spared, as we found that the post was viral on the social media platform as well.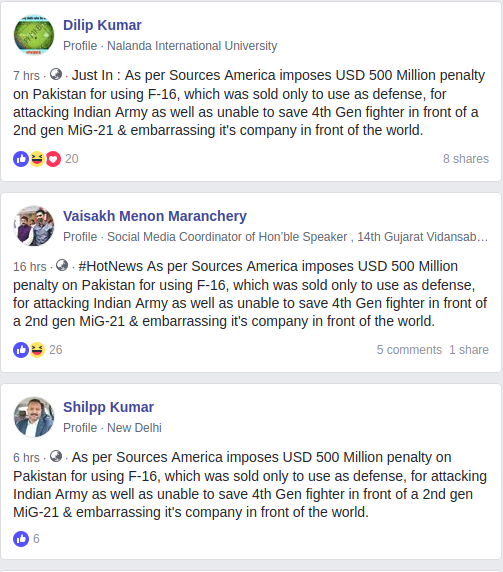 It would seem that the satirical fake news has effectively gone viral as real news, after being shared widely without a disclaimer.
Fact Check: Satirical news is NOT factual reporting
Tiimes How, is a parody account of news channel Times Now, and has a disclaimer in its bio stating that its a parody and satire handle.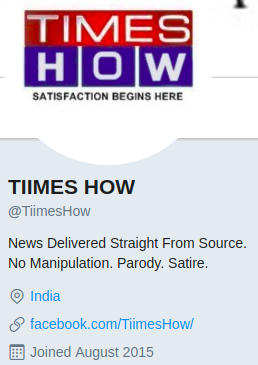 Therefore, any piece of information on this website should be taken with a pinch of salt as they are intentionally fake.
This is not the first time that people have mistaken fake news posted by Tiimes How as real news.
BOOM had recently reported on how people fell for a fake report by Tiimes How, claiming that Pakistani Air Base was unable to detect the presence of Indian aircraft during the recent IAF air strike at Balakot due to lack of electricity.
Claim Review :
US has imposed a $500 million fine on Pakistan for using US-made F-16s to attack India
Claimed By :
Social media