Only News 24×7: From A PV Sindhu Fan Page To A Misinformation Factory
The page which churns out a constant stream of misinformation started out as an unofficial fan page of badminton player PV Sindhu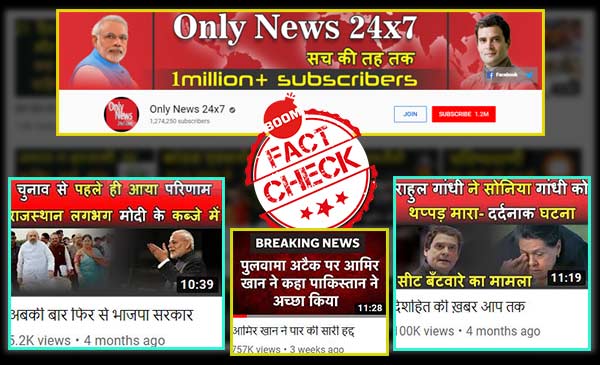 "Aamir Khan has crossed all limits," (आमिर खान ने पार की सारी हद्द) reads the title of a video by Only News 24×7, a verified Hindi channel on YouTube.
The video uploaded on February 14, 2019, had over 7,57,000 views at the time of writing this article.

In it, the channel's Editor-in-Chief, Saurabh Mishra discusses the reaction of Bollywood actors Aamir Khan, Shah Rukh Khan and Akshay Kumar to the Pulwama terrorist attack that killed over 40 Central Reserve Police Force soldiers.
There was one problem though — the channel displayed the Twitter profile of Amir Iqbal Khan, a British professional boxer of Pakistani origin.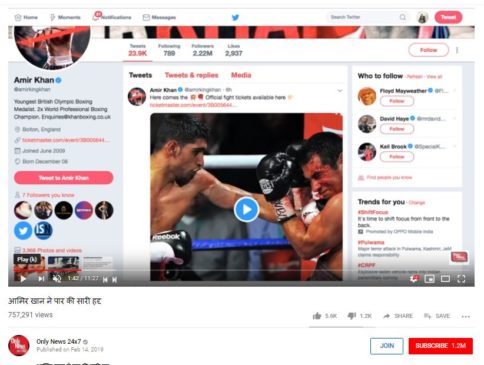 Only News 24×7 apologised in the comments section for showing the wrong Twitter profile but insisted that its video was accurate as Aamir Khan, the actor, did not tweet about the attack.
(हम माफ़ी मगना चाहते है कि अमीर खान का जो ट्विटर अकाउंट स्क्रीन पर दिखाया गया वो एक्टर अमीर खान का नही है । लेकिन हमारी खबर सही है अभी कमेंट किये जाने तक अमीर खान की इस घटना पर कोई कॉमेंट नही आया है) – Only News 24×7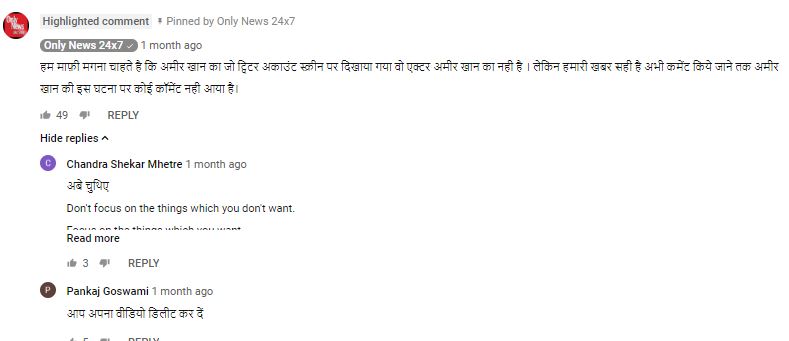 BOOM found the claim misleading. Both Aamir Khan and Shah Rukh Khan had tweeted condolences on February 15, 2019, a day following the attack.
Saurabh Mishra, the man at the helm of the channel, did not respond to messages from BOOM asking for an interview.
Origins of Only News 24×7
Since May 2016, Delhi-based Only News 24×7 has relied on half truths and opinion to churn out nationalistic pro-right propaganda through videos, while adding an impressive 1.27 million subscribers on YouTube.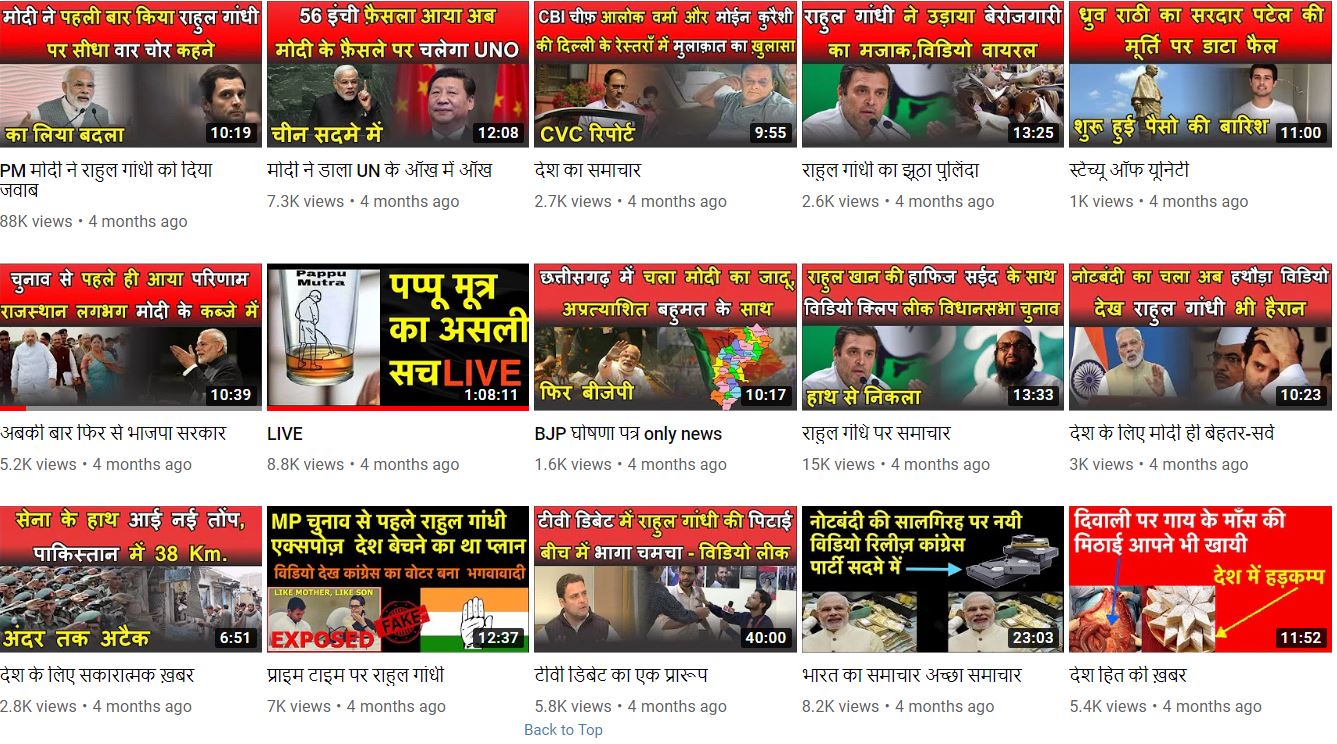 What's even more perplexing is that Only News 24×7 started out as an unofficial fan page of badminton player PV Sindhu. More on that later in the article.
The channel even received a 'Gold Play Button' award from YouTube for crossing 1 million subscribers last year.
One of Only News 24X7's earliest videos on YouTube was of a toddler doing Yoga.
Since then, it has built a library of nearly 1300 videos rarely deviating from its pro-Bharatiya Janata Party, anti-opposition, anti-Muslim and anti-Pakistan stance.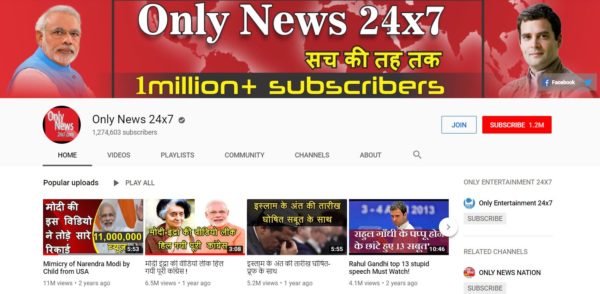 The description of the channel on YouTube states it has special focus on Pakistan.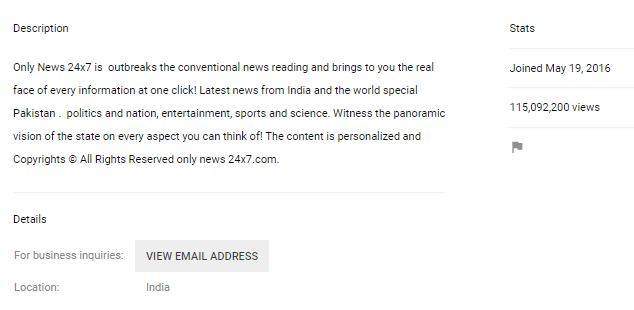 "Only News 24×7 is outbreaks the conventional news reading and brings to you the real face of every information at one click! Latest news from India and the world special Pakistan politics and nation, entertainment, sports and science." – Only News 24×7.
A history of misinformation
BOOM had fact-checked Only News 24×7 in December 2017 when it used a video of a Pakistani cricket fan and claimed that a school teacher in India had chanted 'India ka baap kaun? Pakistan, Pakistan'.

BOOM found that the woman in the video was a Pakistani and that the video was uploaded to YouTube by Pakistani netizens after the Indian cricket team lost the ICC Champions Trophy 2017 finals to Pakistan on June 18, 2017 in London.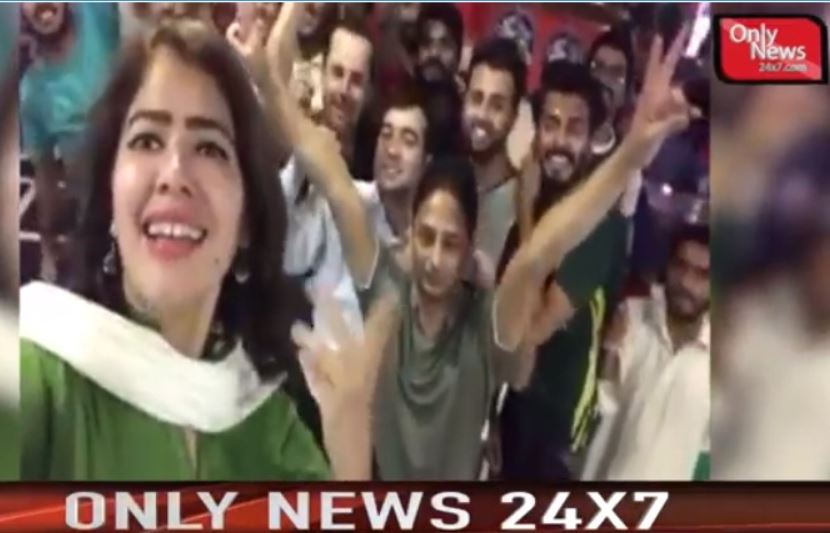 Read: Hindi Website 'Only News 24X7' Uses Video From Pakistan To Stir Bigotry
The video has since been deleted from all social media accounts of the channel.
Back then the channel had 5,31,420 subscribers on YouTube and since then it has grown its subscriber base by 40 per cent to 1.2 million.
BOOM found other examples where Only News 24×7 has used sensational and downright false captions in the thumbnail images of its videos as click-bait.
Sample some of the captions below.
'Rahul Gandhi raping Sukhanya Devi video leaked'

'Rahul Gandhi forgets his father's name, says Modi is his father, in Germany'

The thumbnail image for this video says Article 370 and Article 35A have been scrapped though the actual video does not make the same claim. This video alone has over 1.8 million views.
Only News 24×7 videos are also popular on WhatsApp and enjoy a long life on the app's end-to-end encryption ecosystem.
Anti-Muslim narrative
In this video (below), Only News 24×7 has targeted Trinamool Congress founder and West Bengal Chief Minister Mamata Banerjee.
The headline with the thumbnail says 'Mamata Banerjee caught with terrorists, all of them were Muslims' (ममता बनर्जी पकड़ी गई आतंकयों के साथ, सारे के सारे थे मुसलमान).
The video, at no point talks about Mamata Banerjee being caught with terrorists. It rather repeatedly mentions presence of Rohingya Muslims in West Bengal.
In another video, the caption with the thumbnail says 'Asaduddin Owaisi Thrashed by Public for Insulting PM Modi.'
However, the report is basically a vox pop and the reporter can be seen prompting people for a statement on Majlis-e-Muslimeen chief Asaduddin Owaisi. Incidentally, no one from the public said that Owaisi should be thrashed.
Hindi text: "पी.एम मोदी के अपमान पर भीड़ ने दिल्ली में ओवैसी को पीटा"
Murky origins on Facebook
While Only News 24×7's Facebook page has about 10 per cent of its following on YouTube, the page's genesis is bizarre.
Only News 24×7's Facebook page was set up as a fan page of PV Sindhu on August 19, 2016, the day the badminton shuttler won a silver medal at the Olympics.
The name of the page was changed to 'Pride of India' on September 12, 2016 before finally changing it to its current name 'Only News 24X7' on December 27, 2016.
The page's history can be accessed through the 'Info and ads' tab in Facebook.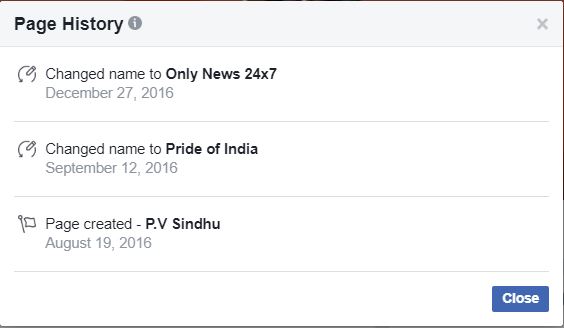 Creating fan pages of athletes and celebrities is a common ploy of fake news and propaganda pages that aim to build a large fan base before switching track to publishing politically motivated content.
Scrolling through old photos of the page show numerous images of PV Sindhu.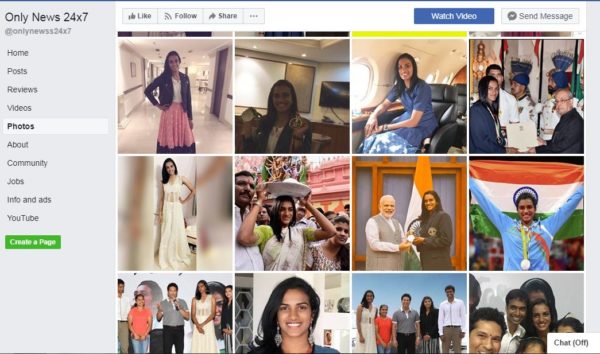 A promo video is a tagged to the top of the Facebook page.
In it, Saurabh Mishra along with three female colleagues appear claiming their reportage is accurate and fearless and only traitors are rattled by their coverage.
But far from being accurate, BOOM found more examples of the page peddling fake news.
In a video in November 2018, Saurabh Mishra showed a photoshopped image of the Congress party' 24 Akbar Road headquarters in Delhi with a portrait of Aurangzeb in the background.
Mishra also incorrectly claimed that it was Babar's portrait and called the Congress president 'Rahul Khan'.
BOOM had debunked the photoshopped image which was created as a joke in 2017.
Read: No, That's Not Aurangzeb At Congress HQ Looking Down At Rahul Gandhi
Only News 24×7, the website
Its previous website onlynews24x7.com is now defunct. An archived version of it can be viewed here. The site was registered on June 13, 2016 by one Yashi Mishra in Uttar Pradesh, according to whois.com, a service that records registration details of website domains.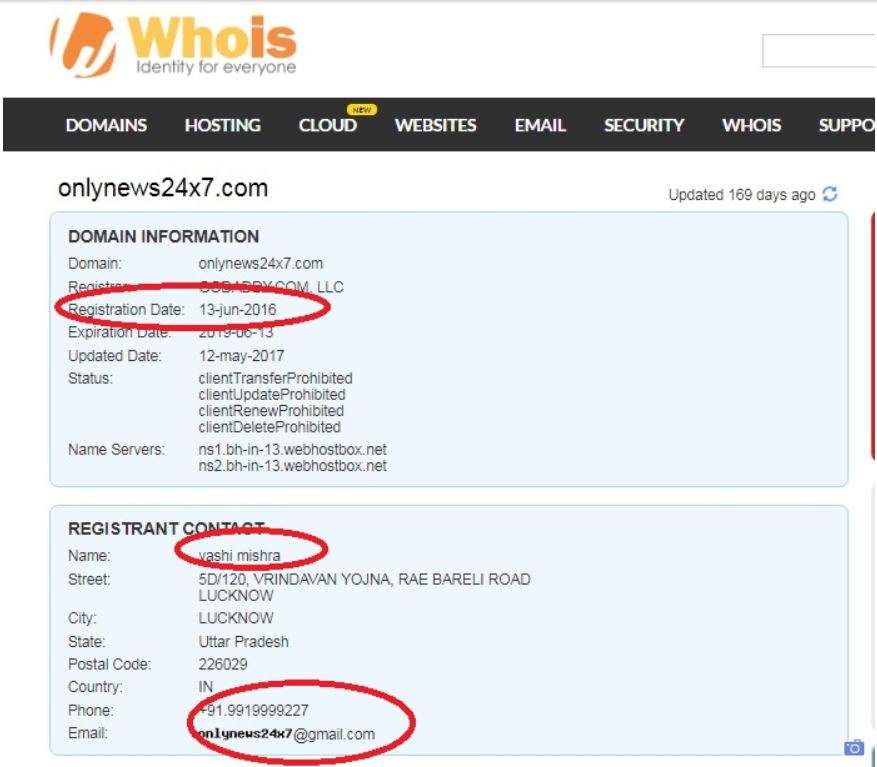 Whois record of the new site does not give away much besides stating that it was created in 2017 and was registered in Uttar Pradesh.
A new website onlynews24x7.co.in has articles that broadly focus on Indian politics, Pakistan and sometimes soft porn, a trait that is not uncommon to nationalist websites peddling misinformation.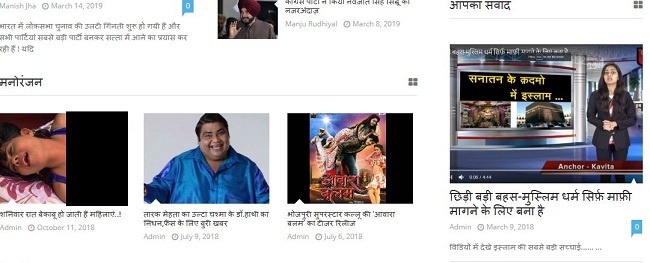 An article about the death of film direct Neeraj Vora had an image of Johnny Lever in the featured image.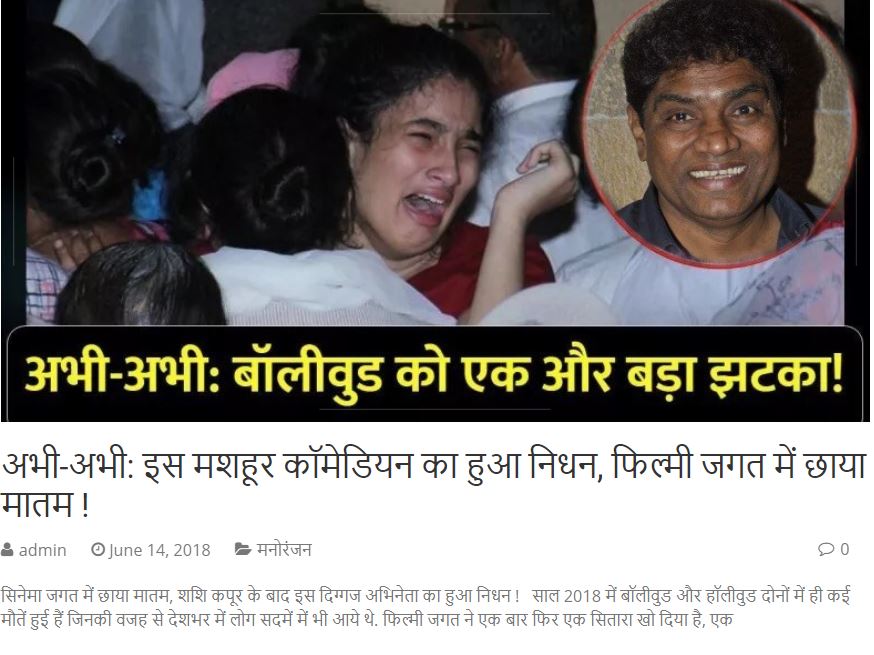 The channel is not as active on Twitter and last tweeted on January 31, 2019.
We are glad to bring you this fact check. If you are happy with our mission to keep the internet safe of disinformation, do support us by clicking on the link
(BOOM is now available across social media platforms. For quality fact check stories, subscribe to our Telegram and WhatsApp channels. You can also follow us on Twitter, Facebook, Instagram and Linkedin .)
Related Topics:
CRPF, Facebook, fake news, featured, India, nationalism, Only News 24x7, patriotism, Pulwama, Twitter, viral, You Tube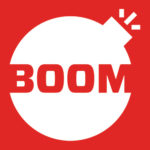 Sumit Usha
Sumit is a fact checker and the News Editor of Boom's Hindi wing. In the six years of his journalistic career, he has worked with the New Indian Express, Times of India and Deccan Chronicle. The dynamic nature of digital media finally made him take the leap from print to online, and don the hat of a digital detective.