Old Video Of UP CM Laughing In The Background Of A Coffin Revived After Pulwama Attack
This 2018-video was recorded during the funeral of former UP and Uttarakhand CM ND Tiwari. Yogi Adityanath can be seen laughing in the video
A video from October last year, showing UP Chief Minister Yogi Adityanath laughing along with other politicos while they are all seated in front of a coffin wrapped in Indian flag, is going viral with a false narrative.
A Hindi caption with the video reads: Alas! even a condolence meet was a joke, a photo opportunity for them, see for yourself. Paying 'deferential obeisance' to the army. Here, the deferential obeisance bears a sarcastic connotation.
FACT CHECK
The old video being circulated in the aftermath of the Pulwama attack has been shared from many pages.
A simple Google search with the keywords 'Ýogi laughing at funeral' leads to several links with the same video.
The original video is from the funeral of former Uttar Pradesh and Uttarakhand chief minister ND Tiwari. Back then the video was widely shared on social media and had proved to be a major embarrassment for the Bharatiya Janata Party.
You can watch the original video below.
News reports on the incident can be accessed here and here.
While the video had been circulated widely in 2018, it has been finding its way back on social media once again after the Pulwama tragedy.
(BOOM is now available across social media platforms. For quality fact check stories, subscribe to our Telegram and WhatsApp channels. You can also follow us on Twitter and Facebook.)
Claim Review :
UP CM Adityanath laughing during the funeral of a soldier
Claimed By :
Facebook posts
Related Topics:
Attack, CRPF, featured, funeral, Jammu and Kashmir, ND Tiwari, Pulwama, Soldier, UP, viral, Yogi Adityanath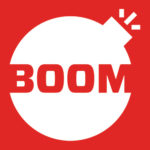 Sumit Usha
Sumit is a fact checker and the News Editor of Boom's Hindi wing. In the six years of his journalistic career, he has worked with the New Indian Express, Times of India and Deccan Chronicle. The dynamic nature of digital media finally made him take the leap from print to online, and don the hat of a digital detective.