Old Images Falsely Shared Claiming Jagan Mohan Reddy Has Converted To Hinduism
Jagan Mohan Reddy, a practicing Protestant Christian, has become a regular target of disinformation particularly around his religion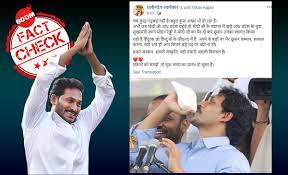 A collage of three old and unrelated images of Jagan Mohan Reddy is being shared on Facebook with a false claim that the newly sworn in Andhra Pradesh chief minister has converted to Hinduism.
The chief minister has become a regular target of disinformation particularly around his religion ever since his party YSR Congress swept the recently concluded elections to become the fourth largest party in the Indian parliament.
Also read: Was Jagan Mohan Reddy Blessed Only By Christian Priests While Taking Oath?A Fact-Check
Reddy, a practicing Protestant Christian, is shown in a Facebook post with pictures depicting two broad claims - that he welcomed Prime Minister Narendra Modi by blowing a conch - and that Jagan re-converted to Hinduism.
The original Hindi caption with its translation can be read below.
सब कुछ गड़बड़ नहीं है।बहुत कुछ अच्छा भी हो रहा है।
अभी जब मोदी जी आंध्र प्रदेश पहुंचे तो मोदी जी के स्वागत में खड़े आंध्र प्रदेश के युवा मुख्यमंत्री जगन मोहन रेड्डी ने मोदी जी का पैर दो बार छूकर उनका स्वागत किया! यही है हिंदुत्व! जो हिन्दुओं के डीएनए में है, अपने से बड़ों का पैर छूकर सम्मान, सत्कार करना, चाहे भले ही आप कितने बड़े पद पर क्यों ना हो! हमारे संस्कार, हमारी संस्कृति, यही हमारी असली विरासत है!
Not everything is bad, some good is happening too. When Modiji went to Andhra Pradesh, the young CM of Andhra, Jagan Mohan Reddy, touched his feet two times to welcome him. This is Hindutva! In every Hindu's DNA, who touches the feet of his elders regardless of the post he holds. Our traditions and manners are our true legacy.
An archived version of the post can be found here.
Fact Check
BOOM performed a reverse image search for the first of the three images, and found that the image dates back to 2013.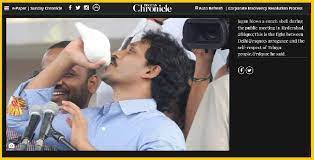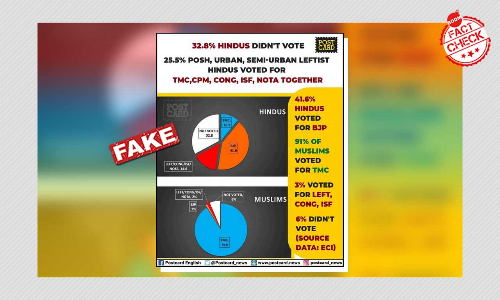 We traced the same image to a Deccan Chronicle picture gallery dated
October 26, 2013.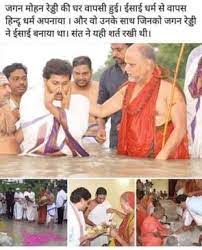 The image of Reddy blowing a conch is in fact from a YSRCP rally that took place at the LB Stadium in Hyderabad that year. The rally was to protest the bifurcation of Telengana and Andhra Pradesh that would take place a year later in 2014.
While the narrative surrounding Jagan blowing the conch stands untrue, BOOM had already fact-checked the other two images as part of a claim of Reddy allegedly converting to Hinduism.
Also Read: YSRCP Rubbishes Viral Video Claiming Jagan Mohan Reddy's 'Ghar Wapsi' To Hinduism
The photos show Reddy performing 'Hommam' a religious ritual in Rishikesh in October 2016. The ritual was performed for securing special category status for Andhra Pradesh.
A spokesman for YSRCP had also previously told BOOM that Reddy does undertake practices of other religions at the request of the people, which in no way implied that he had converted from Christianity to Hinduism.
Claim Review :
Jagan Mohan Reddy is welcoming Modi and has converted to Hinduism
Claimed By :
'Makrandey Swarnakar' on Facebook