Fact Check
Image Of Indian Soldiers At Siachen Shared On Twitter Is Fake
These are Russian soldiers and not soldiers of the Indian Army as claimed on Twitter.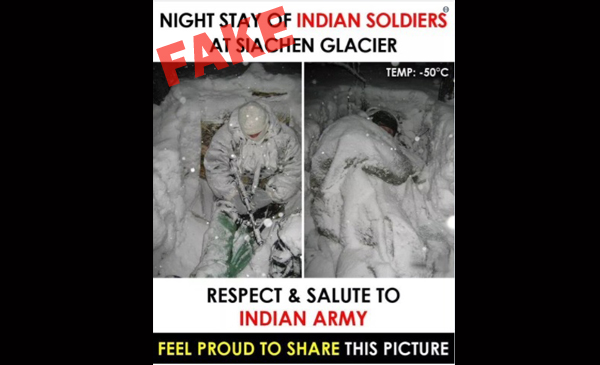 A photo showing two soldiers braving extreme snow conditions in trenches is believed to be that of Russian forces and not the Indian Army as is being claimed on Twitter and other social media.
The photo seems to have been resurfaced around December 16, which was commemorated as 'Vijay Diwas' or 'victory day' to mark the Indian Armed Forces' victory over Pakistan during the 1971 war which eventually led to the formation of Bangladesh.
BJP MP Kirron Kher tweeted the photo which was captioned, "Night Stay Of Indian Soldiers At Siachen Glacier. Respect and Salute To Indian Army. Feel Proud To Share This Picture."
Despite numerous replies pointing out that the image was not from India, Kher has still not deleted her tweet.
— Kirron Kher (@KirronKherBJP) December 17, 2017
Actress Shraddha Kapoor also shared the same photo with a message saying, "They freeze to make sure that we are warm. They protect to make sure that we feel safe. Can never thank you Jawaans enough."
They freeze to make sure that we are warm. They protect to make sure that we feel safe. Can never thank you Jawaans enough. pic.twitter.com/z1Df4sw0dA

— Shraddha (@ShraddhaKapoor) December 17, 2017
Right-wing troll Sonam Mahajan wasn't far behind in tweeting the image while also taking a dig at students of JNU.
This is where our freedom comes from.

Our soldiers endure this to make sure we sleep in safety. Next time, you see a politician or a JNU commie goon question their valour, keep a punch ready.

Jai Hind, Jai Hind ki Sena 🙏🏼🙏🏼 pic.twitter.com/op8wLsJ7yL

— Sonam Mahajan (@AsYouNotWish) December 16, 2017
Sadly, Syed Ata Hasnain a retired lieutenant general in the Indian Army also fell for the photo and shared it.
Needs to be seen by every Indian. Not only Siachen where I too have served, this is how troops remain in counter inflilt ambushes along the LoC in Kashmir in winter. Give a thought to the soldier in your daily prayers and support his needs. https://t.co/bkvEZ6aG1r

— Syed Ata Hasnain (@atahasnain53) December 16, 2017
While BOOM was unable to trace where exactly the photo originated we came across overwhelming evidence to suggest it has existed since 2012 on the Internet and has been used in the context of the Russian and Ukrainian conflict. Earlier in 2014 the website stopfake.org. debunked the image when it went viral as Ukrainian soldiers.
One of the photos was traced to a Russian social media post going back to 2013.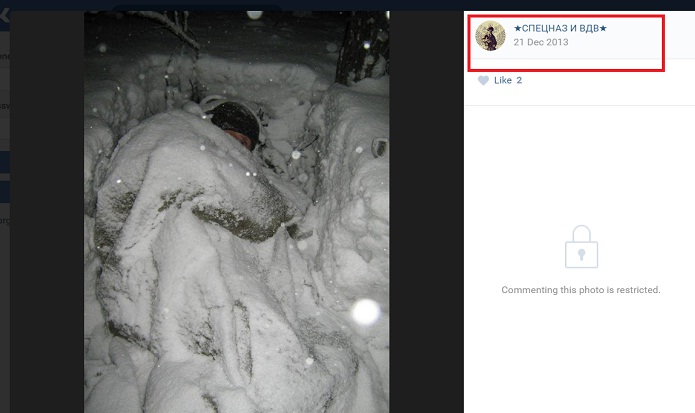 The second photo can be seen in blog about the role propaganda. Below is a loose translation of the text from Russian. (Click here to see the original page)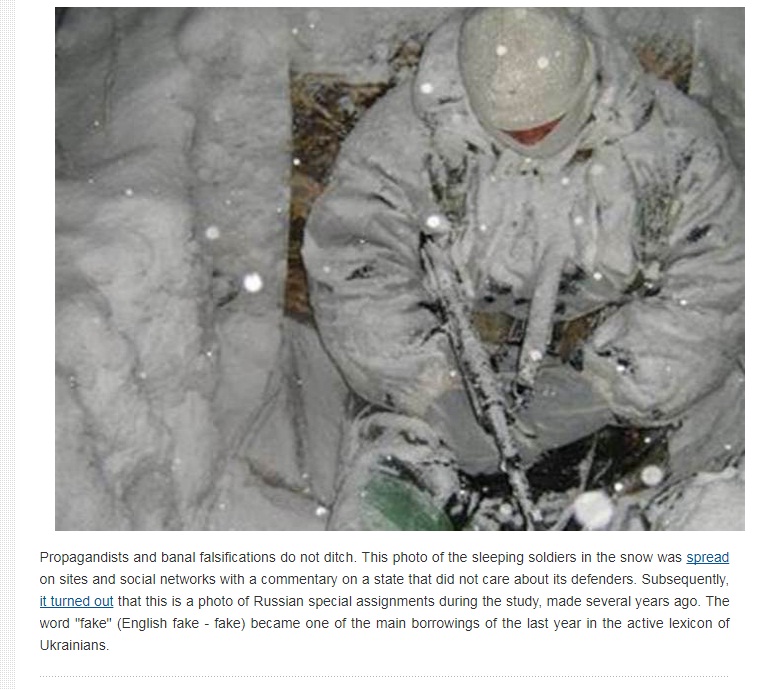 Both photos have existed on a Russian site long before they made their way to Twitter users in India.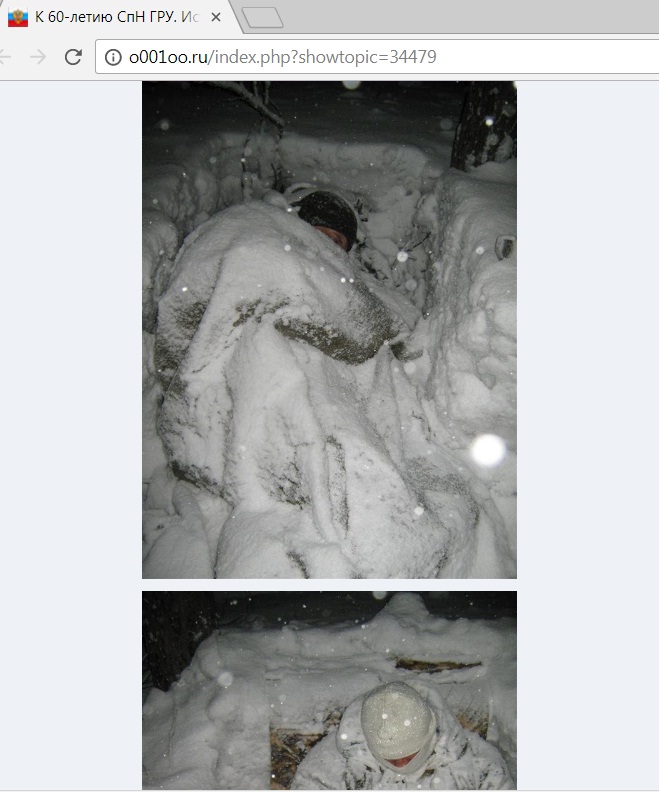 Source:
https://www.media.am/frozen-soldier-fake-photo-use
https://vk.com/photo-45508168_317877791
https://journalism.ucu.edu.ua/program-highlights/3550/
https://o001oo.ru/index.php?showtopic=34479
https://www.sharethefacts.co/share/e4861e04-3f58-4c9a-85d5-fc644d5e8e87
Claim :
Image shows night stay of Indian soldiers at Siachen Glacier
Do you always want to share the authentic news with your friends?
Subscribed Successfully...
Enter Valid Email Id