Shortage Of 3 Million Nurses Hampering Healthcare: Kiran Mazumdar Shaw
Biocon's Kiran Mazumdar Shaw slammed the Medical Council of India saying it has played a very negative role in the way medical education has evolved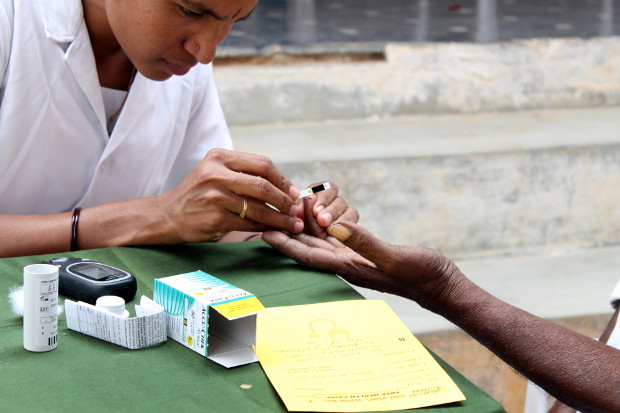 Biotechnology entrepreneur, Kiran Mazumdar Shaw slammed the Medical Council of India saying it was a corrupt and unethical system that needed to go and said the new National Health Policy (NHP) was a good start but much more needs to be done to fix India's healthcare system.
Mazumdar-Shaw spoke exclusively to BOOM's Govindraj Ethiraj at an event in New Delhi earlier this week.
LIVE: @kiranshaw In Conversation with @govindethiraj On India's 3 Big #Healthcare Challenges @periscopetv @T https://t.co/g64EyTW2GB

— BOOM (@boomlive_in) March 21, 2017
"We need to change our medical education. MCI (Medical Council of India) has been really really playing a very negative role in the way medical education is being evolved," Mazumdar-Shaw who is the founder, chairman and managing director of biopharmaceutical company Biocon, said.
"By controlling capacity, I think it's been a very unethical and corrupt system. It needs to be broken."
Government and private medical colleges within the country fall under the ambit of the Medical Council of India.
India's Supreme Court constituted a three-member committee last year to oversee the functioning of MCI, which has faced criticism from several quarters for being opaque, corrupt, and is blamed for the poor quality of medical graduates by its control over the number of medical seats.
Mazumdar-Shaw also spoke to BOOM on the new National Health Policy.
Earlier this month the government unveiled the National Health Policy with an aim to provide universal and affordable health coverage to 1.3 billion Indians.
The new policy plans to increase healthcare spending to 2.5 percent of Gross Domestic Product (GDP) among other objectives.
"It's well meaning, well intended but it's a daunting challenge for a country like India," Mazumdar-Shaw said.
"The healthcare policy is a long awaited policy and a welcome policy but it is more of a sort of a statement of objectives and a statement of aspirations," she added.
Overhauling India's healthcare system would require policymakers, regulators and stakeholders to be on the same page, she said.
"It's a vicious cycle because the private sector is not going to invest in creating those two million hospital beds if there isn't a reimbursement mechanism that makes it viable."
Although much needed, the new health policy is largely a repackaged version of a similar document released in 2002 with similar funding commitments and targets, according to FactChecker's analysis of both documents.
Despite rapid economic growth, India's healthcare system has fallen woefully short with life expectancy rates below most developed and developing countries.
Rising private healthcare costs and a lack of alternatives are forcing high out-of-pocket expenses that force many to forego treatment.
An acute shortage of medical professionals, particularly in rural areas, has exacerbated the problem.
India is short of nearly 500,000 doctors, based on the World Health Organization (WHO) norm of 1: 1,000 population, according to an IndiaSpend analysis of government data in September 2016 showed.
"Building hospitals doesn't take too much time but what is really the need of the day is the specialists that we need. We are woefully short of specialists," Mazumdar-Shaw said.
Mazumdar-Shaw said that out of the 50,000 medical students graduating every year in India only 15,000 had a shot at specialising in a particular field of medicine. She also said that the country faced a dearth of three million nurses currently.