J&K Video Showing Mob Damaging An EVM Revived As Incident In UP
The clip is going viral with a false claim that EVMs in UP were faulty and automatically registering votes in favour of the Bharatiya Janata Party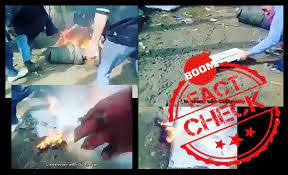 A two-year old video showing a mob break and set fire to an Electronic Voting Machine (EVM) in Srinagar is being shared on Facebook as a recent incident in Uttar Pradesh.
The video is accompanied by four blurry images which show the destruction of an EVM. The clip is going viral with a false claim that EVMs in UP were faulty and automatically registering votes in favour of the Bharatiya Janata Party (BJP).
As India went to vote in its first phase of the 2019 general elections on April 11, the post started doing the rounds on social media with a misleading narrative.
The Bengali text of the post said, 'Today in UP. Whatever button you press, all the votes are going to BJP. Men will take the last decision."
Here 'men will take the last decision' is a reference to the mob taking things into its own hands.
You can view the post below and its archive here.
Fact Check
BOOM broke the video into key frames through InVid and analysed it. A reverse image search on a few of the frames could not yield results from a credible source as BOOM found two URLs of the same video on YouTube, which were uploaded only on April 11, 2019.
An analysis of the speech and Kashmiri Kaftan worn by one of the men suggested the video could be from Jammu and Kashmir.
We then ran an advanced search and were directed to an April, 2017 news bulletin of NDTV, which reported how the mob smashed EVMs at a by-election in Jammu and Kashmir.
Mobs targeted polling booths in Srinagar after separatists called for a boycott to the polls. Eight civilians were killed, about 100 security personnel were injured and 33 EVMs were damaged in at least 200 incidents of violence. A report on the incident can be read here.
(BOOM is now available across social media platforms. For quality fact check stories, subscribe to our Telegram and WhatsApp channels. You can also follow us on Twitter and Facebook.)
Claim Review :
Video shows a mob damage EVMs in UP as the machines were registering votes for BJP only
Claimed By :
Facebook posts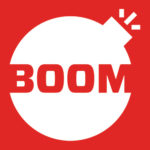 Swasti Chatterjee
Swasti Chatterjee is a fact-checker and the Deputy News Editor of Boom's Bangla team. She has worked in the mainstream media, in the capacity of a reporter and copy editor with The Times of India, The Indian Express and NDTV.com and is now working as a digital detective, debunking fake news.