Fact Check
Jignesh Mevani Shares Photoshopped Pic Of Yogi Adityanath & Sri Sri
OMG, this is not art imitating real life. This is a photoshop. Jignesh Mevani's tweet backfires.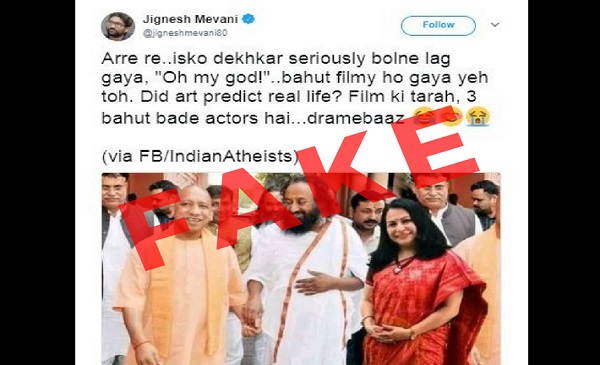 Gujarat MLA Jignesh Mevani, on Tuesday shared a photoshopped image of Uttar Pradesh Chief Minister Yogi Adityanath, spiritual guru Sri Sri Ravi Shankar and Swarajya columnist Shefali Vaidya only for it to backfire on social media.
Mevani tweeted the photoshopped picture and questioned whether art imitated real life. While the image of Yogi Adityanath and Sri Sri Ravishankar is real, Shefali Vaidya's image has been added to the photoshopped image. The photoshopped image draws a parallel to a still from the Hindi movie 'Oh My God', a film critical of blind superstition and religious charlatans. The film also starred actors Akshay Kumar and Paresh Rawal.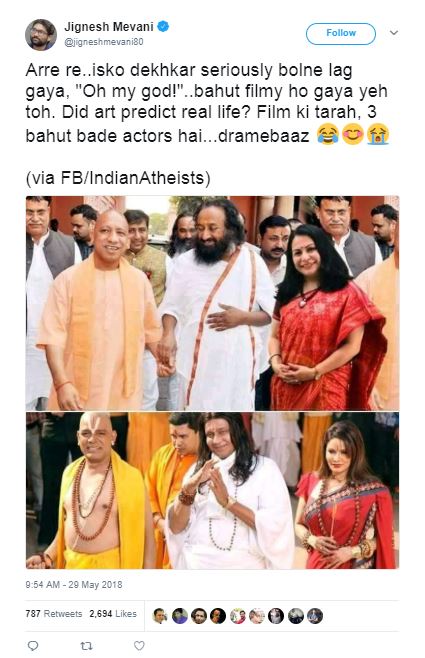 The tweet also mentions the source of the image as a Facebook page 'Indian Atheists'. The post had over 3,400 shares at the time of writing this story.
However, a closer look at the image shows that two men standing behind Yogi Adityanath are seen twice in the photo.
Also, a portion of Yogi Adityanath's hand is seen once again behind Shefali Vaidya.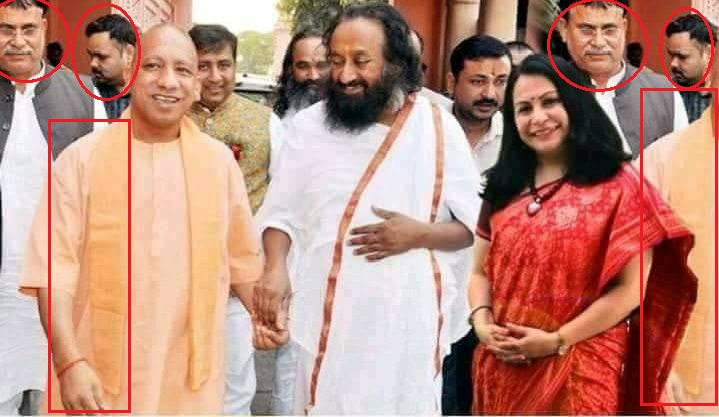 BOOM did a Google Reverse Image search and found an article by the website One India which carried the original image of the meeting between Sri Sri and Adityanath. The image is from when the Art Of Living founder visited Uttar Pradesh.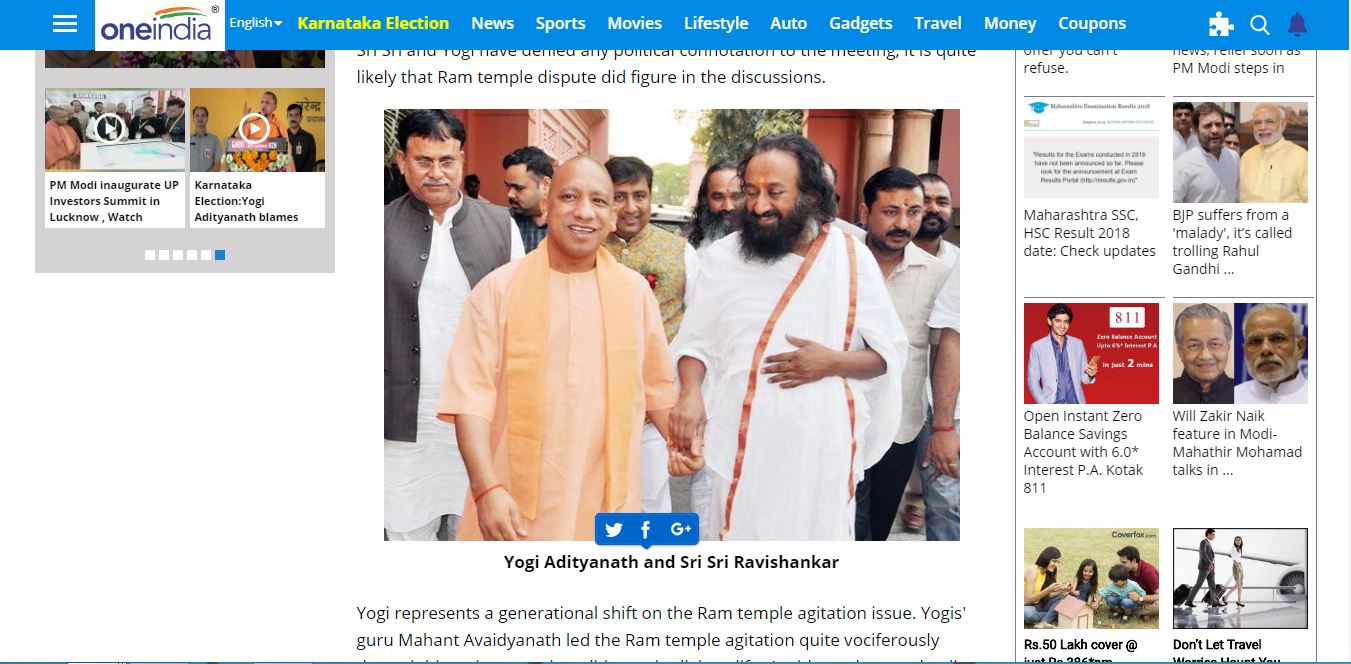 Shefali Vaidya's image has been cropped out of one of her photos from her Facebook page. The image can be accessed publicly on the social networking site.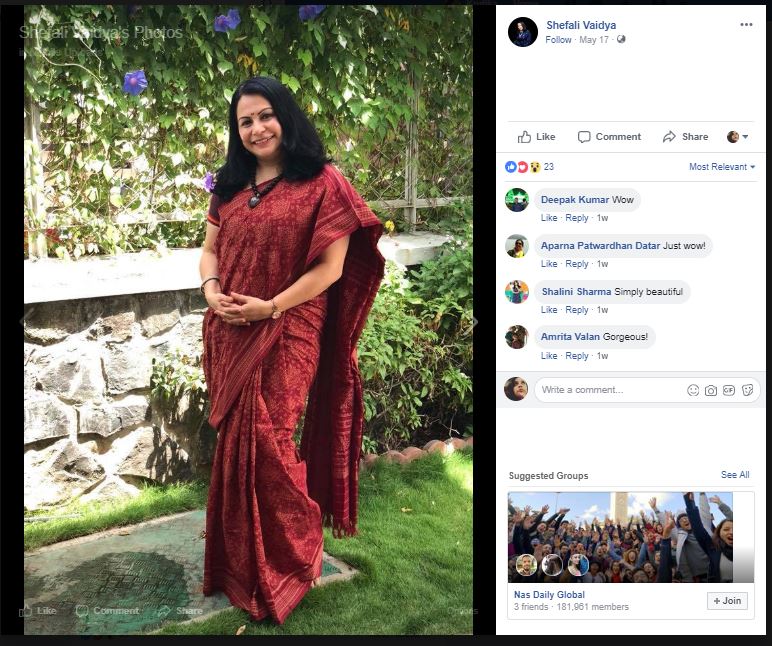 Mevani deleted his tweet when called out by Twitter users.
I am told that this is a photoshoped image. Apologies for posting it without verification. Deleting my previous tweet now and will be careful in future.We all should be careful abt this and whenever we get to know that it's fabricated we should delete ithttps://t.co/Iw5FnxINe5

— Jignesh Mevani (@jigneshmevani80) May 30, 2018
Meanwhile, Vaidya tweeted that she intended filing a criminal complaint against Mevani.
Can anyone help me with finding @jigneshmevani80's address? I am filing a criminal complaint against him as he has tried to harass and bully me, a woman, a mother and a private citizen by sharing a fake photoshopped pic that is SO obviously fake that it shows the same man twice! pic.twitter.com/bSrJodcfps

— Shefali Vaidya (@ShefVaidya) May 30, 2018
Do you always want to share the authentic news with your friends?
Subscribed Successfully...
Enter Valid Email Id