Jayanthi Natarajan's 5 Deadly (Known) Sins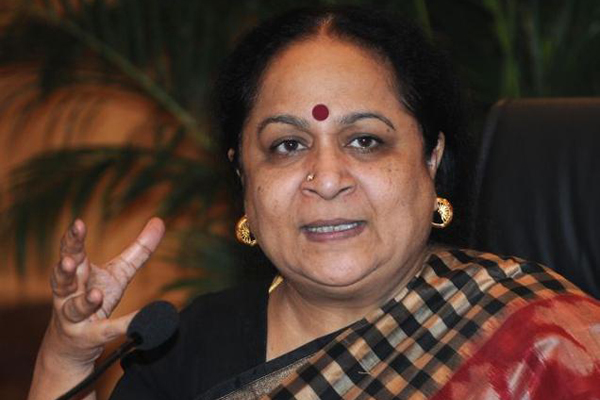 Jayanthi Natarajan the United Progressive Alliance (UPA) Environment Minister between July 2011 to December 2013, was removed amidst charges that she was holding up infrastructure projects and investment. While there were unsubstantiated rumours of personal corruption on Natarajan's part, was she actually just following orders?
That is how it would appear from a scathing letter written by four-time Member of Parliament (MP) Jayanthi Natarajan to Indian National Congress President Sonia Gandhi. The Hindu has exclusively published this letter.
The surprisingly candid and anguished letter highlights the evidently feudal nature of decision making in the Congress party system. And the suddenness with which a career politician might find her world turned upside down.
Ms. Natarajan says it all started when she was called in by then Prime Minister Manmohan Singh on December 20, 2013 and asked to resign from her position as Minister of State for Environment & Forests.
Surprisingly, or maybe not, in Ms. Natarajan's version, the Prime Minister appears to attribute the order to Ms. Gandhi. "I have been told by Congress President, that your services are required for party work". He then asked her to resign the same day, which she did.
What happened subsequently, according to her, was that Congress spin doctors close to Mr. Gandhi began planting stories suggesting that her sacking did not have anything to do with party work, the ostensible reason given when the resignation was announced.
A day later, Ms Natarajan says, Rahul Gandhi addressed a meeting hosted by industry body FICCI. There, Mr. Gandhi assured the corporate world that "the party and government would henceforth ensure that there would be no delays, and bottlenecks for industry".
But Natarajan, who quit the Congress this evening, says all her actions were driven by Mr. Gandhi himself. She refers to several instances where she claims Mr. Gandhi's office had forwarded environmental concerns and how she took care to honour those 'requests' because in effect they were orders. Here are five of them.
1. Rahul Gandhi's visit to Niyamgiri Hills in Odisha where he publicly declared to the Dongria Kondh tribals that he would be their "sipahi" and would not allow their interests to suffer at the hands of mining giant Vedanta. This was for Vedanta's Rs 4,500 crore bauxite mining project which was scrapped by the Government. Read more here.
Natarajan says that subsequently she took great care to ensure that the interests of the tribals were protected and rejected environmental clearance to Vendanta despite "tremendous pressure from my colleagues in cabinet and huge criticism from industry for what was described as "stalling" a Rs. 30,000 crore investment from Vedanta."
2. Complaints of environmental violations in an Adani case were "forwarded to me" by Mr Gandhi'soffice, she writes. She was then asked to liaise with one Dipak Babaria in the matter.Deepak Babaria is a party functionary and Secretary based out of Ahmedabad. The Adani case presumably refers to the coal mine in Orissa which has been facing protests from villagers. Here is an IndiaSpend report.
3. GVK's power project in Uttarakhand - her letter says Himachal Pradesh – ran into trouble after authorities refused to relocate the Dhari Devi temple which prevented GVK from expanding the Shrinagar project's capacity from 200 MW to 330 MW. GVK had been trying to shift the temple from its original site near Srinagar town where the project is coming up at the river Alaknanda, a major tributary of Ganga, for enhancing the project's capacity from 200 Mw to 330 Mw.. Read this report here for more.
4. The Rs 50,000 crore Lavasa project in Maharashtra. A massive hill city project which was promoted by Hindustan Construction Company's Ajit Gulabchand and which also had Sharad Pawar's daughter Supriya Sule and her husband Sadanand Sule as an early shareholder. More here.
5. Nirma's 1.91 mt cement plant in Bhavnagar district in Gujarat. The Government asked the company, in an unprecedented move, to relocate the plant. The reason stated was that the land was environmentally sensitive wetland and supported the local populace. The land was given to the company in 2008. Morehere.
Natarajan's letter interestingly puts on the record her reluctance to play the role of party spokesperson and go after then Gujarat Chief Minister Narendra Modi on the Snoopgate scandal. But her biggest foe was evidently big business who saw her and the UPA2 as the sole reason for the economic slowdown, with GDP growth falling from a peak of 10.3% in 2010 to less than 5%.
Natarajan who held a press conference today to announce her resignation from the Congress party was on news channels saying that the corruption charges against her were baseless and she could defend herself further if the need arose.