Image Of Ayodhya's Ram Mandir Or ISKCON Temple? Fake News Busted
Is this the design for the proposed Ram Mandir at Ayodhya as many on social media claim. BOOM finds out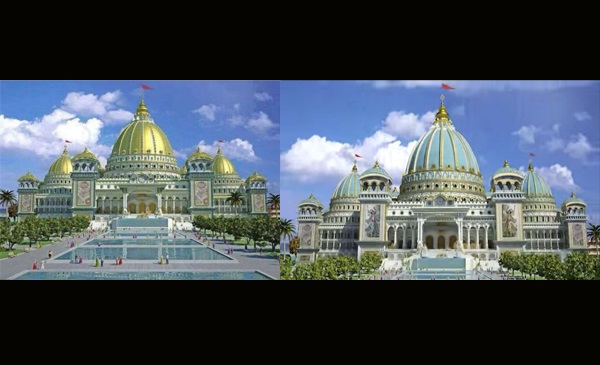 Left: Ram Mandir (FAKE), Right: under-construction ISKCON Temple, West Bengal
Is this the image of the proposed Ram Mandir temple at Ayodhya?
Yes, if certain images posted on social media – Facebook, Twitter and WhatsApp are to be believed.
The image showing a magnificent structure has been doing the rounds on Twitter and Facebook since the last two years.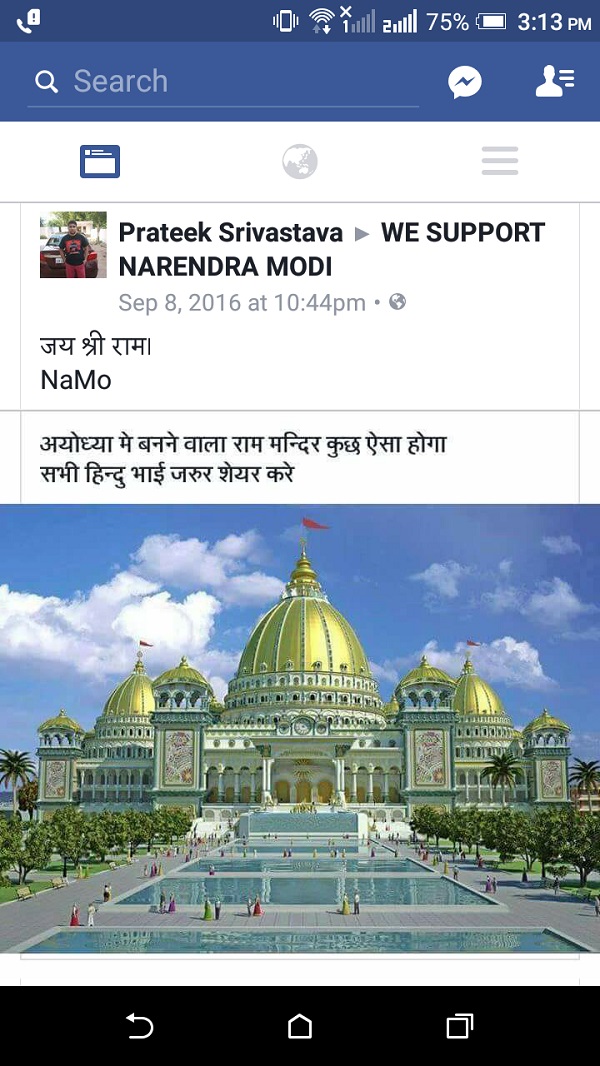 And like most other such viral images, whether it is true or not, the shelf life is long as those who post them do not bother to verify its authenticity.
Proposed Ram Mandir in Ayodhya will look like this after completion.#RamMandirBankeRahega pic.twitter.com/SVbCNK2hev

— Ashima 🇮🇳 (@AshiQuotes) December 21, 2015
This image was first brought to our notice by one of our readers who expressed his doubts.
BOOM decided to verify the image and searched for it in Google Images. The search engine showed us multiple images of the same structure.

Most of the images led us to ISKCON's under construction Vedic temple at Mayapur, West Bengal, set to be completed by 2022.
The images show that except for a few cosmetic changes like the colour of the dome which is golden in the photoshopped image and few changes in the lawn area outside the temple, the overall architecture bears huge similarities with the under construction ISKCON temple.
We got in touch with ISKCON temple for their reaction.
Speaking to BOOM, ISKCON's Communication Director Yudhistir Das said that the image has indeed been photoshopped and is similar to its under construction temple at Mayapur. He led us to their website which had several videos providing further clarity on the image.
Interestingly, the temple project spread over six lakh square foot area in West Bengal's Mayapur is also the world headquarters of the International Society for Krishna Consciousness (ISKCON). The 500 cr temple project at 350 feet high is expected to be one of the largest temples in the world.
The project is headed by iconic American industrialist Henry Ford's grandson Alfred Ford who has largely funded the first phase of the project of over 4 lakh square feet from his own resources.
Claim Review :
Image of the proposed Ram Mandir temple at Ayodhya
Claimed By :
Social Media