From Chetan Bhagat Supporting The Firecracker Ban To A Video Of PM Modi's Mother Celebrating Diwali: News You Almost Believed
Fake news did not stop during the festival week. Read all the stories that kept us busy this week.
Here's a round-up of all the news that was fake in the last one week.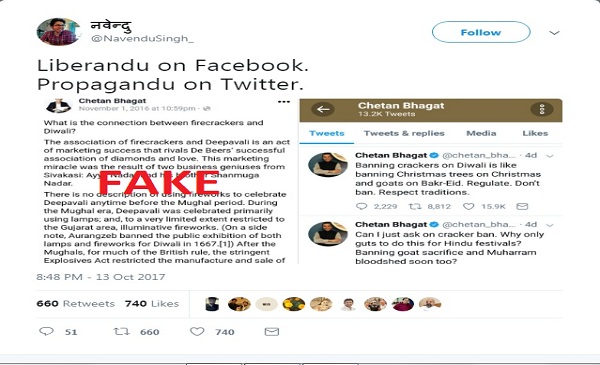 Twitter went ballistic over a 2016 Facebook post allegedly by Chetan Bhagat against bursting firecrackers during Diwali. The post was shared in context of Bhagat's recent outburst on Twitter slamming the Supreme Court for banning the sale of firecrackers in the Delhi-NCR region until November 1st. But a fact check revealed that the post was from a fake account. Moreover, the fake account had plagiarized a post from Quora. BOOM contacted Bhagat's office who confirmed that the account was fake and that the writer has a verified page on Facebook. Read our fact check here - Did Chetan Bhagat Earlier Support Not Bursting Firecrackers During Diwali?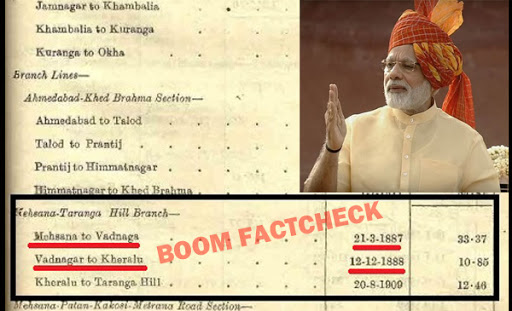 Prime minister Narendra Modi's recent visit to his hometown Vadnagar in poll bound Gujarat gave the Internet an opportunity to create a conspiracy that questioned if he ever sold tea during his childhood or if it was clever spin during the 2014 election campaign? This time, a new controversy also erupted on whether the Vadnagar railway station existed before 1973 or not? But BOOM found at least three unrelated documents proving the existence of a railway line that was operational at Vadnagar since 1887. Read our fact check here - Did Vadnagar Railway Station Where PM Modi Sold Tea Exist Before 1973?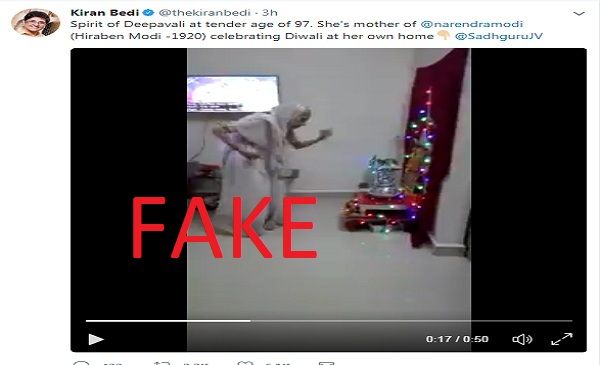 Kiran Bedi, Lieutenant Governor of Puducherry, had a forgettable week on Twitter after she posted a video of an old woman playing Garba in her home and claimed that it was the prime minister's 97-year old mother Heeraben Modi celebrating Diwali. No fact checkers were needed for the post as Twitter users swung in to action and dug up the original video which showed that not only was the video old but it had no connection to the prime minister's mother. Read our fact check here - Twitter Fact Checks Kiran Bedi's Fake Video Of PM Modi's Mother Celebrating Diwali
And you can catch BOOM's Jency Jacob and Suyash Barve discuss all these stories and more on our new show Fact vs Fiction.