Fake News Alert: Viral Video Claiming Man Catches Fire In Dubai Mall Reaches India
Video of a man catching fire claiming to be from Dubai Mall is actually from Morocco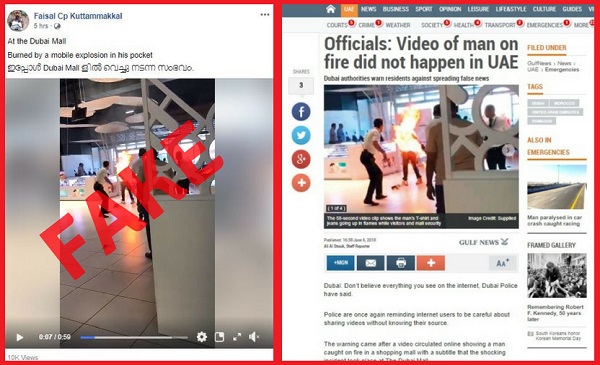 A video claiming to be from a mall in Dubai has gone viral on social media in India. The text with it reads, 'Dubai Mall because of a mobile explosion in the owner's pocket.'
The 58-second video shows horrifying visuals of a man trying to break free from his clothing as huge flames envelope him. Visitors in the mall are seen rushing to the exit while security personnel scramble to extinguish the flames.
When BOOM searched for the video on social media we found that Facebook is filled with posts claiming that the incident took place at Dubai Mall.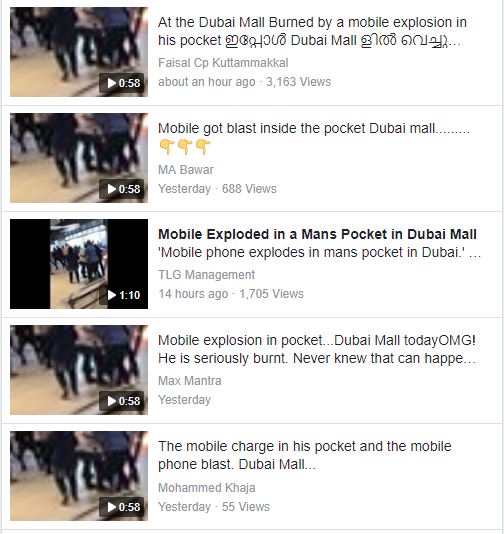 But a search for news articles related to the incident led us to a report by Gulf News, which said the message accompanying the video was false as the incident did not take place in UAE (United Arab Emirates).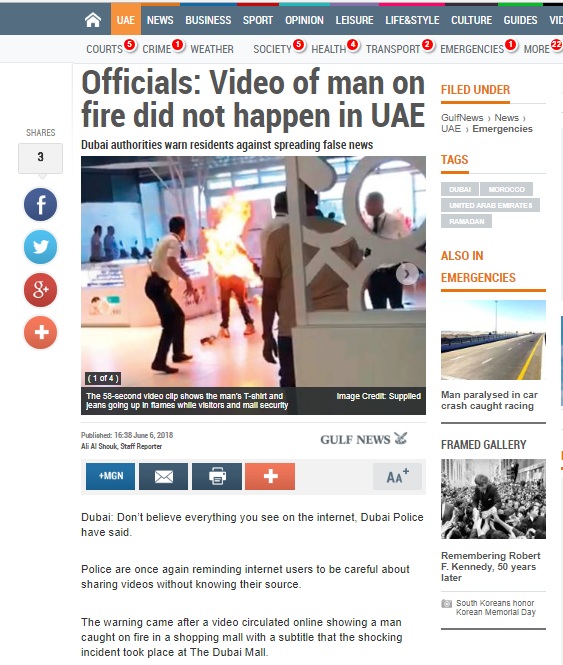 On Twitter, the official handle of the Dubai Police tweeted that the general command denied the incident took place at a mall in Dubai and urged members of the public to avoid spreading rumours on social media.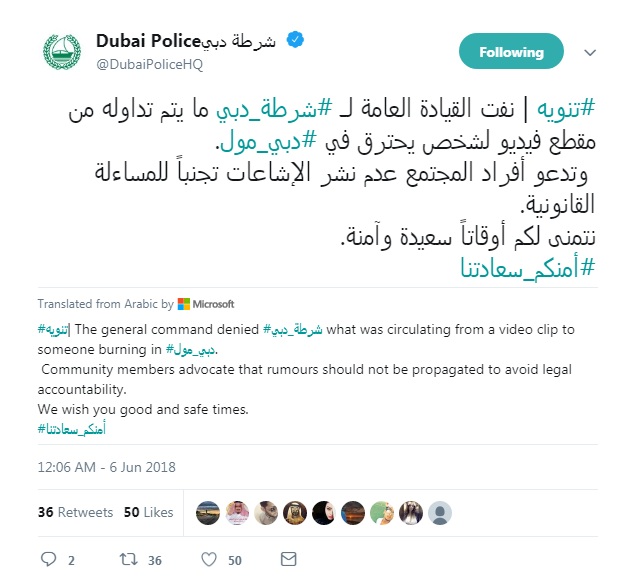 BOOM also found the Civil Defense Department of Dubai confirming on the same on Instagram. In the social media post, Major General Rashid Thani Al Matroushi, Director General of Civil Defense in Dubai pointed out that shopping malls and commercial complexes did not record any such incident during the month of Ramadan.
FACTS ABOUT THE VIDEO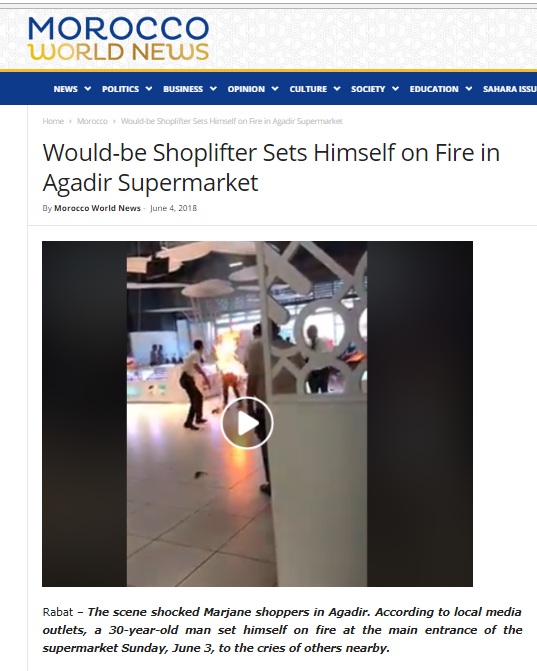 The incident took place on June 3, 2018 at a supermarket in the city of Agadir in Morocco, according to the website Morocco World News. A 30-year old man set himself on fire after his earlier attempt to steal an item in the mall was foiled by security personnel and he was forced to pay a hefty fine.
"According to the local news site Agadir24.info, the man has a criminal record, as he first entered the mall on Sunday morning to steal. He was caught in the act of shoplifting. Once the stolen object was paid for, he left the store, only to return later in the afternoon equipped with a flammable product." - Morocco World News
The man suffered second-and third-degree burns and was transported to Hassan II Hospital in Agadir, the website reported on June 4th.