Edited Newspaper Clipping Of Sexual Assault In UP Shared With A Communal Angle
BOOM found that the clip has been carefully morphed and the word manager replaced with maulvi.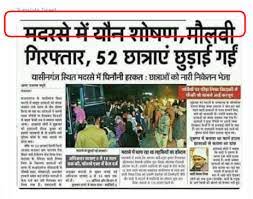 An image of a newspaper clipping purporting to claim sexual assault of 52 girls by an Islamic cleric of a madrasa in Uttar Pradesh is photoshopped.
The news report, tweeted more than 4000 times at the time of writing this article, has been headlined as, "Sexual assault in Madrasa. Maulvi arrested. 52 students have been released." (Original headline in Hindi: मदरसे में यौन शोषण, मौलवी गिरफ्तार 52 छात्राएं छुड़ाई गई )
The same has been tweeted by @nationalist_Om, a satirical handle of journalist Pushpendra Kulshrestha with the text, "When the media gets time off from covering Chinmayanand, then they can take the trouble of reporting this news as well. Not one, not two, it concerns 52 girls who are aged between 8 to 18 years." (मीडिया को चिन्मयानंद से फुरसत मिल गयी हो तो ये खबर भी बताने का कष्ट करें। एक नहीं, दो नहीं, पूरे 52 लड़कियों का मामला है वो 8 से 18 की उम्र की।)
Swami Chinmayanand, a former union minister from Uttar Pradesh has been accused of rape and sexual violence by a law student. In a latest turn of events, the student was arrested by the Special Investigation Team earlier this week, after the politico brought extortion charges against her.
The edited newspaper clip is viral on Facebook with a similar narrative.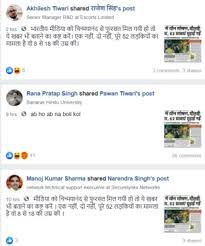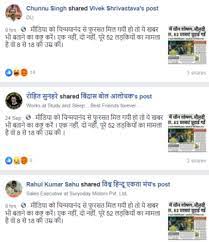 Fact Check
BOOM ascertained that the headline of the newspaper report has been photoshopped with the font of the word 'maulvi' different from the rest of the text in the headline.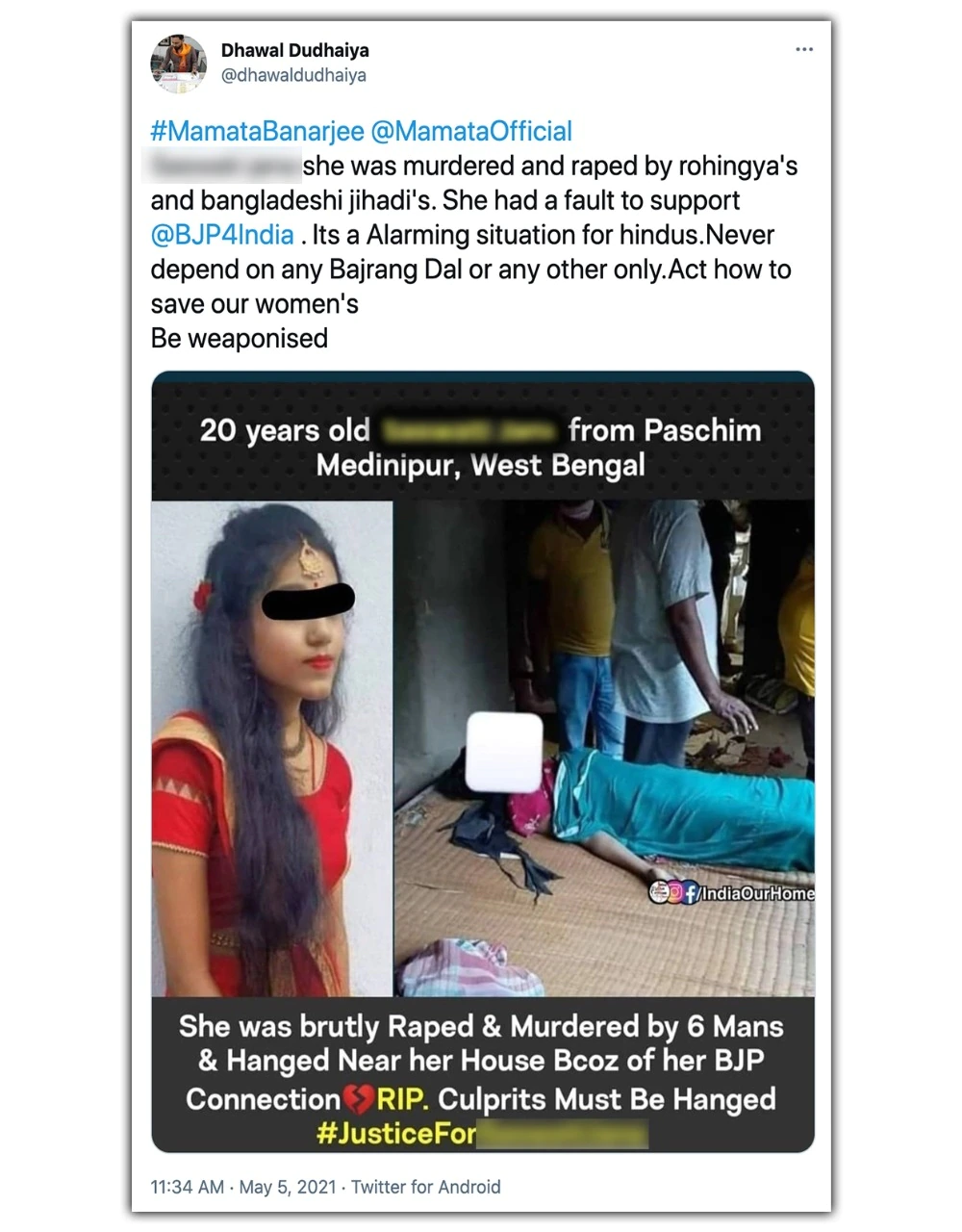 We also observed that a black line running through the top of the newspaper clipping was not present where the word 'Maulvi' was written.
The excerpt of the article stated that the incident happened in Yasinganj, Uttar Pradesh where the girl students were rescued and sent to a women's rehabilitation centre.
A Google search, using relevant keywords from the excerpt of the article, led us to the original news report that published in Amar Ujala on December, 2017. The word 'Manager' in Hindi had been carefully replaced with 'Maulvi' in the fake news clipping.
According to news reports, the manager of a madrasa in Yasinganj, Uttar Pradesh, Kari Taiyab Zia, was arrested after it was alleged that 52 women between the age group of 5-24 years had been sexually assaulted and tortured.
Multiple girl students of the madrasa were kept under house arrest in the institute and sexually assaulted. The incident came to light after the women allegedly threw paper chits from the terrace narrating their ordeal, reported the Indian Express. All the young girls and women were later rescued and sent to a welfare home. Zia, on the other hand, claimed that he was framed.