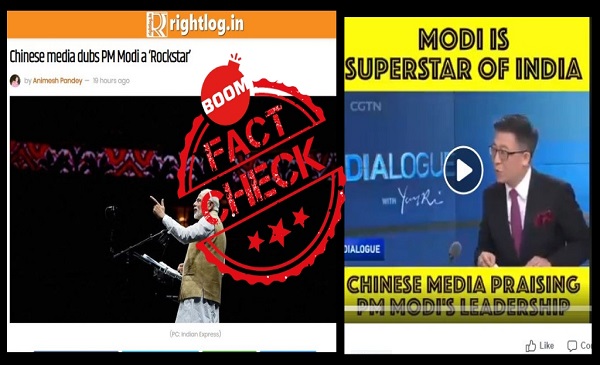 A video from 2018 was published by conservative website Rightlog.in with the caption 'Modi Is Superstar Of India, Chinese media praising PM Modi's leadership'. The website claimed that the video was recent and linked it to the release of Wing Commander Abhinandan Varthaman.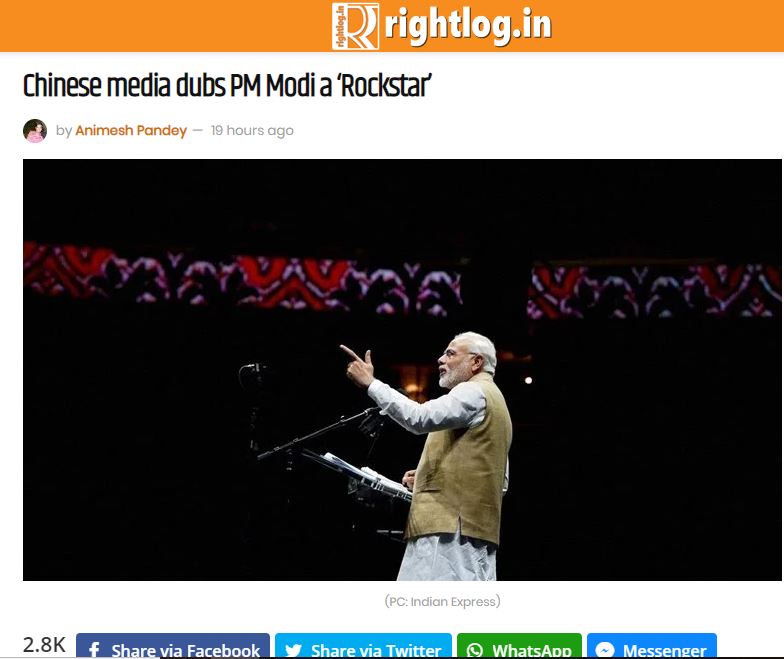 Published on March 1, 2019, the piece has gained around 2800 shares and is viral on social media.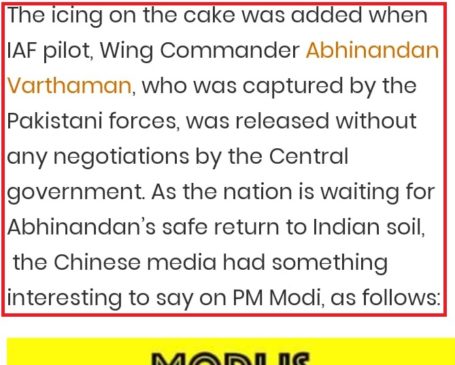 Click here to view the piece and here for a archive.
THE VIDEO

Click here to view the post and here for a archive

In the viral video, the anchor asks a panelist, "Do you think Prime Minister Modi is a secret superstar, a movie from Bollywood that had a very impressive box office in China?," to which he responds," According to me, PM Modi is not a secret superstar. He is a superstar. He is one of the strongest and most effective of leaders from India for decades, in many years. Certainly, he has a reform-oriented approach, and he is quite pro-business. "

A Facebook page named 'PMO India: Report Card' also shared the same viral video with the misleading caption and hashtags associated with Wing Commander Abhinandan's return.
The caption reads, "Chinese media says, "Indian Prime Minister @narendramodi is a rockstar," video goes viral in Pakistan. #Abhinandancomingback #WelcomeHomeAbhinandan."
The post recieved nearly 1800 shares, atleast 38,000 views and atleast 2900 reactions at the time of writing this report.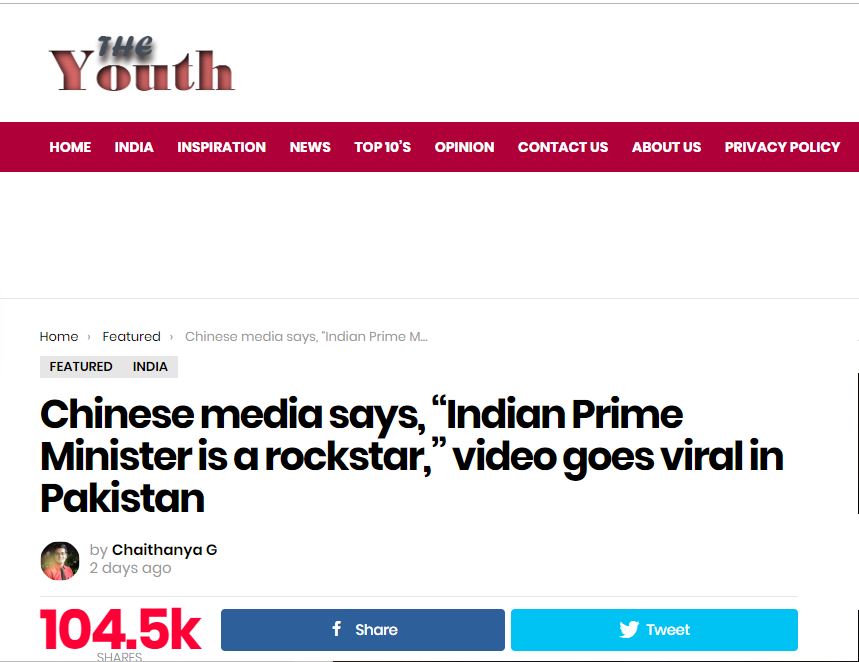 Click here to view the piece, and here for an archive.
The claim that the video had gone viral in Pakistan was originally reported by a conservative website named 'The Youth' on February 28, 2019. At the time of writing this article, the piece has garnered around one lakh shares.
FACT-CHECK
BOOM found that the video was from March 29, 2018, and not this year or around the time Abhinandan was set to be released.
The viral clip is from a news show named 'Dialogue with Yang Rui' on a state-owned Chinese media channel named CGTN. The channel held a panel discussion on the topic- 'Are China-India ties warming up?', in context to PM Modi's visit to China for the 2018 Shanghai Cooperation Summit which was held in June 2018. (Read more here)
At the 5.18 mark, one can hear Prof Wang Dong opine that he thinks PM Modi is a 'superstar', due to his reform-oriented approach and being pro-business.
Viral in Pakistan?
BOOM did a search with the keywords, 'Modi Superstar', 'Chinese Media Modi', 'Modi Superstar Pakistan' on Facebook and found that all the users sharing the video were from India.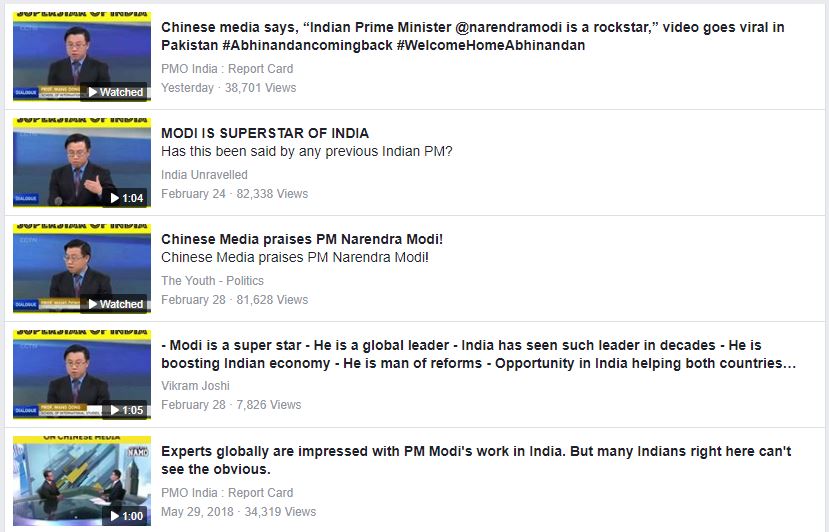 In the absence of any evidence to back up the claim that the video is viral in Pakistan and no media reports indicating otherwise, the claim is unsubstantiated.