BJP MLA Vijender Gupta Tweets Photoshopped Pic Targeting Delhi CM Arvind Kejriwal
Vijender Gupta, Bharatiya Janta Party MLA from Rohini (Delhi), has tweeted a photo-shopped campaign poster of Aam Aadmi Party with the image of Delhi chief minister Arvind Kejriwal that has taken the micro-blogging site by a storm.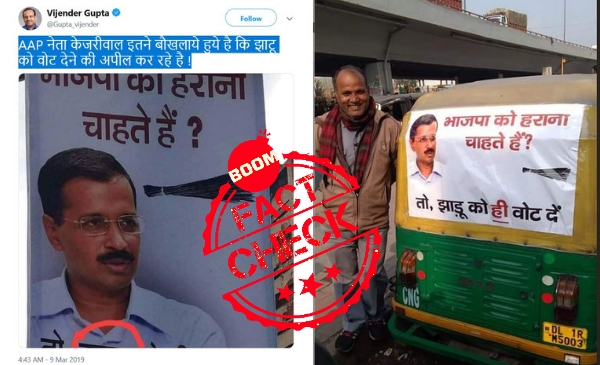 The tweet, from Gupta's official Twitter handle, is accompanied with a Hindi caption that can be translated to: AAP leader Arvind Kejriwal is so flabbergasted that he has appealed to vote for 'jhantu'. Jhantu is a derogatory term for someone stupid. The tweet got over 3600 retweets and nearly 10,000 likes at the time of writing this story.
Hindi text - AAP नेता केजरीवाल इतने बौखलाये हुये है कि झाटू को वोट देने की अपील कर रहे है !
It's worth mentioning that jhadu (broom) is the party symbol of AAP, and both the terms are phonetically similar.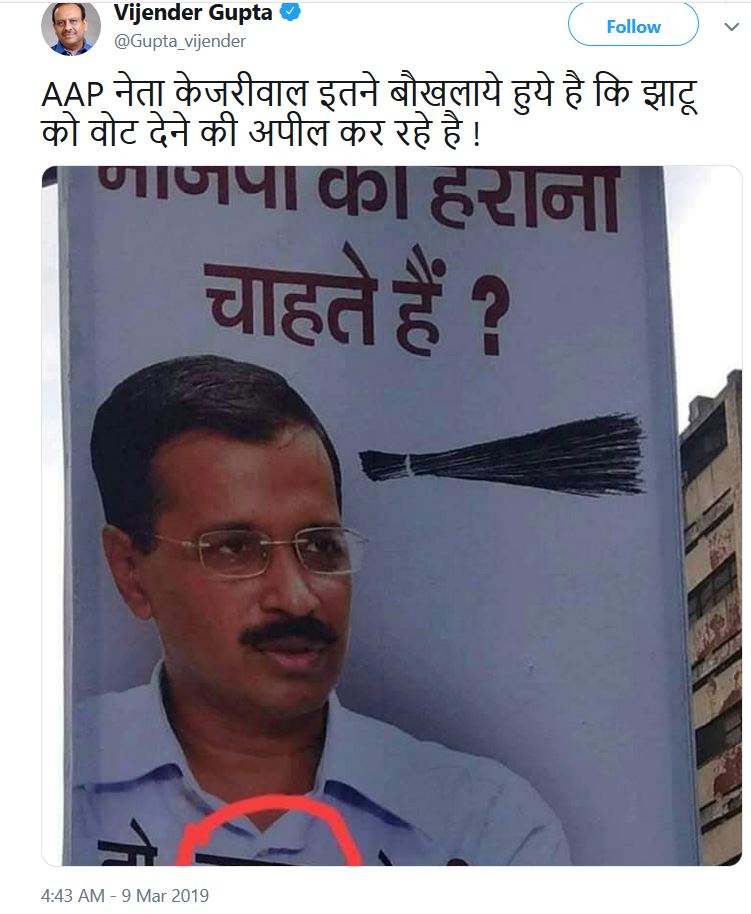 The archived version of the tweet can be accessed here.
The same post is also viral on several Facebook pages.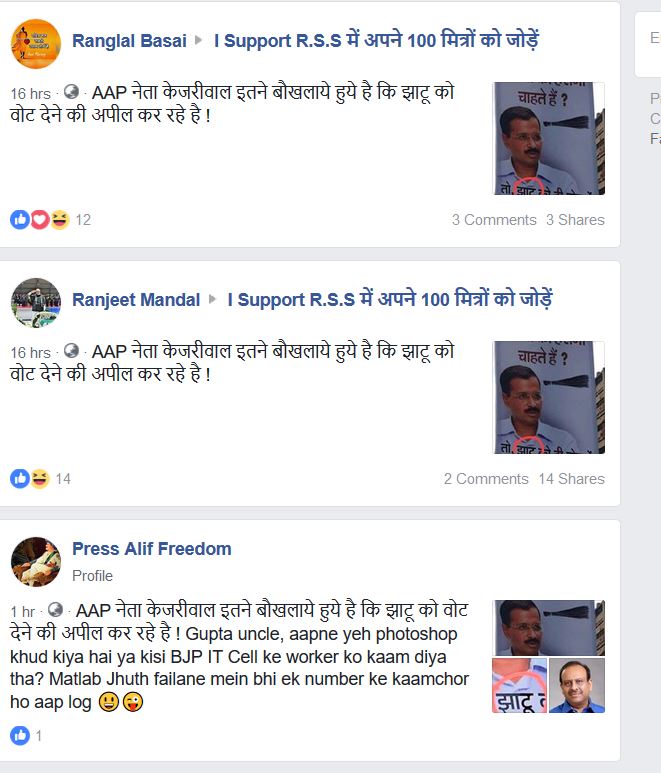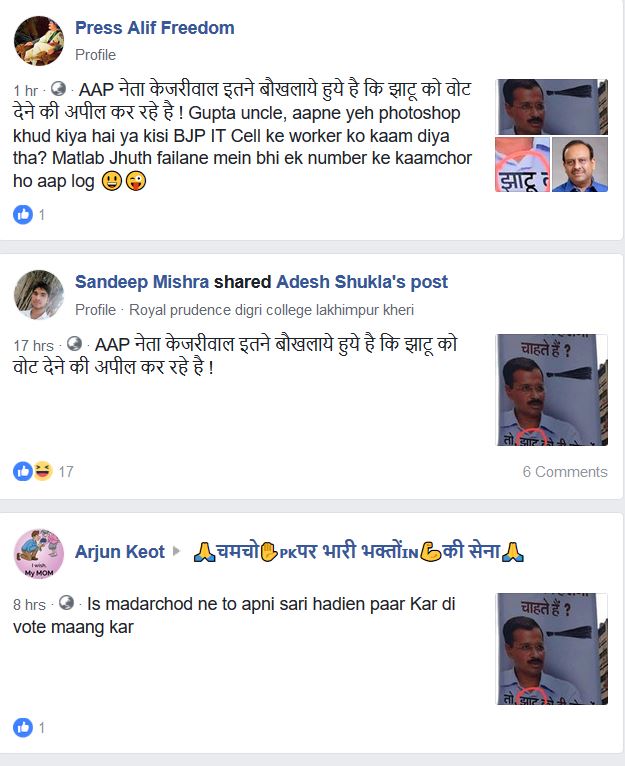 Fact Check
The image of Kejriwal tweeted by Gupta is nothing but a bad photoshop. Several comments on Gupta's tweet itself takes a jibe at the MLA for the bad photoshop attempt.
A closer look at the poster clearly shows the bad attempt at photoshop. The original poster released by the AAP for campaigning can be seen below.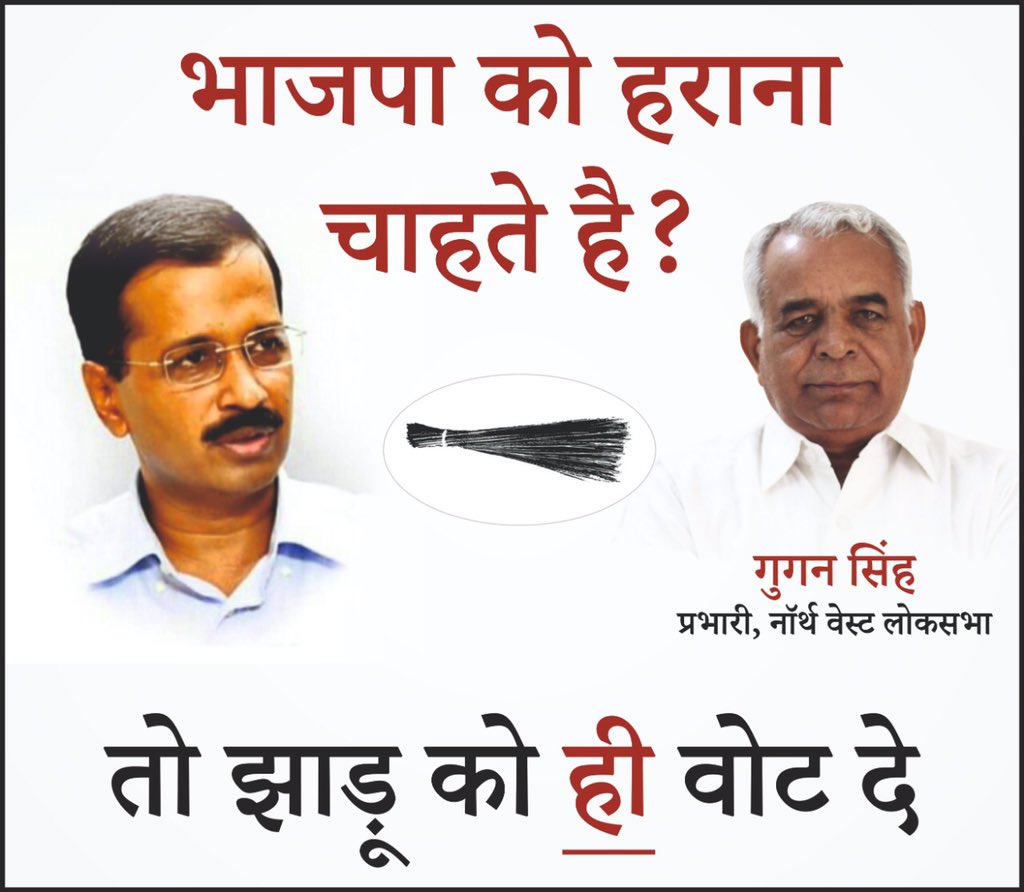 When we compare the two posters, it becomes clear that an alphabet in jhadu has been replaced, thus changing the entire meaning of the word.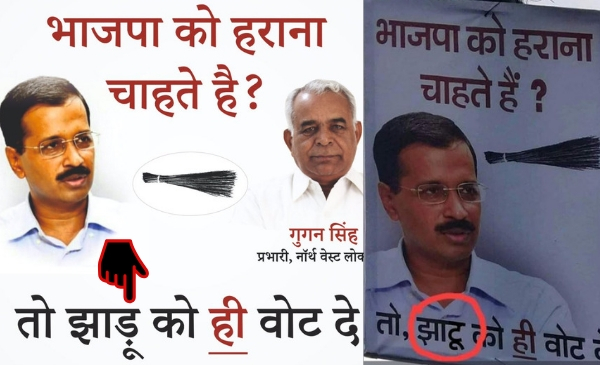 Claim Review :
Arvind Kejriwals campaign poster reads vote for jhantu
Claimed By :
Social media pages