Are Indian Airports Unfriendly To Nursing Mothers? A FactCheck
No, if one looks at airports across the country. Most of the large airports have exclusive baby care facilities.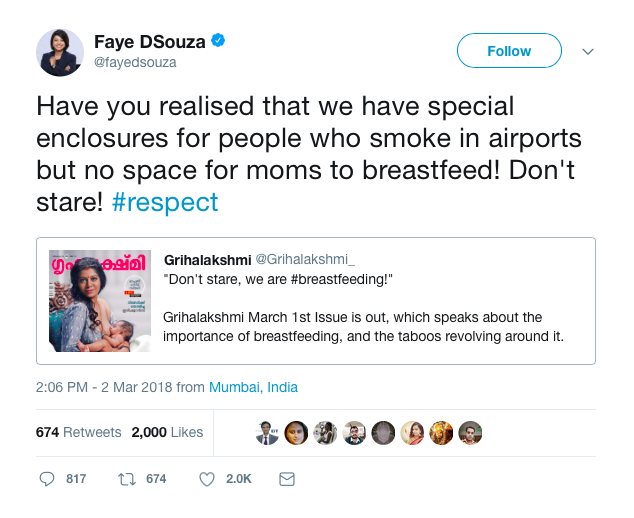 Are Indian airports unfriendly to nursing mothers? A tweet by news channel Mirror Now's Editor Faye D'Souza lamenting the lack of enclosures for breastfeeding mothers at Indian airports has once again brought the issue of nursing infants at public places into focus. The television anchor also compared the priorities of airports that provided smoking enclosures while sharing Malayalam magazine Grihalakshmi's bold cover image of a woman breastfeeding an infant.
Have you realised that we have special enclosures for people who smoke in airports but no space for moms to breastfeed! Don't stare! #respect https://t.co/eMixoVeUXy

— Faye DSouza (@fayedsouza) March 2, 2018
While some users agreed with D'Souza on the lack of facilities at Indian airports, the journalist came under fire as Twitter users countered her claim with their own experiences and images of airports around the country.
Child care room at trivandrum airport departure area. there is one in arrivals too.

Google for child care room images in other airports. pic.twitter.com/lueeOhFsj6

— Ajit G Kurup (@Ajit_Ji_K) March 3, 2018
Here...👇

In a very small airport in some remote area of India. pic.twitter.com/j74OQUdkzK

— Ranjan Singh (@ranjan5ua) March 3, 2018
I don't agree. There are mom and baby rooms at airports

— Rohini Swamy (@Rohini_Swamy) March 3, 2018
I strongly disagree. Visited Mumbai airport recently. Designated rooms for moms for feeding and baby changing rooms. But disappointed Papa's don't have any. I had to change diapers for my kids in men's toilet. Can you Faye talk for rights of fathers as well???

— Vk (@vsunkerikar) March 2, 2018
BOOM contacted D'Souza who clarified that she had already tweeted an apology and said that her original tweet was merely an observation and not a news report.
Guys, I'm sorry if this tweet hurt so many of you, it was not a news report but an observation. I was, obviously, wrong. I'm happy to hear so many spaces have been created for moms & so many of us are talking about breastfeeding. I was bummed out by all the hate in these messages https://t.co/bXFFU3h6iF

— Faye DSouza (@fayedsouza) March 4, 2018
BOOM checked with some of the major airports and found that facilities exist for nursing mothers. GVK manages Chhhatrapati International Airport at Mumbai and have provided information on their website about the facilities at the airport on both terminals 1 and 2. A spokesperson told BOOM that the terminals have clear signage for nursing mothers to locate the facilities inside the airport.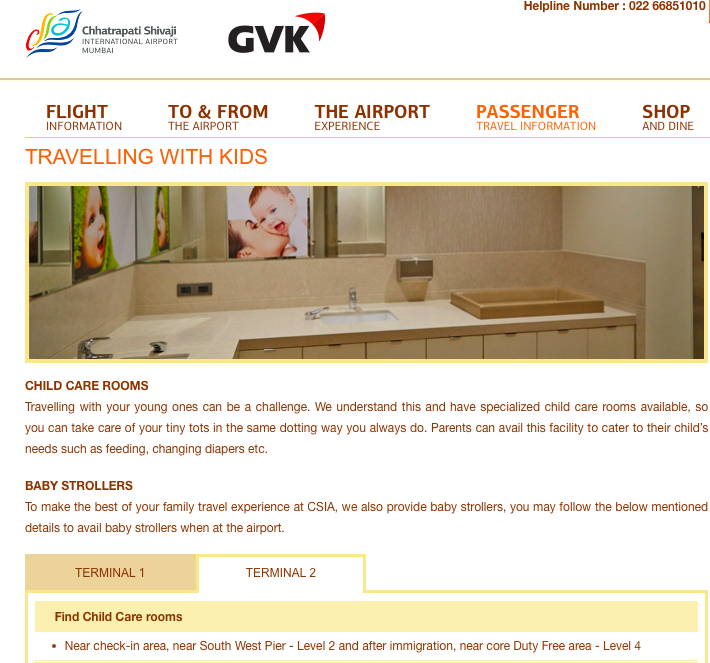 Delhi Airport managed by GMR mentions on its website that "For the privacy of mothers who wish to nurse their infants, a well-equipped Child Care Lounge with toys, baby cot is available at all terminals." We found images of the facilities provided at the airport.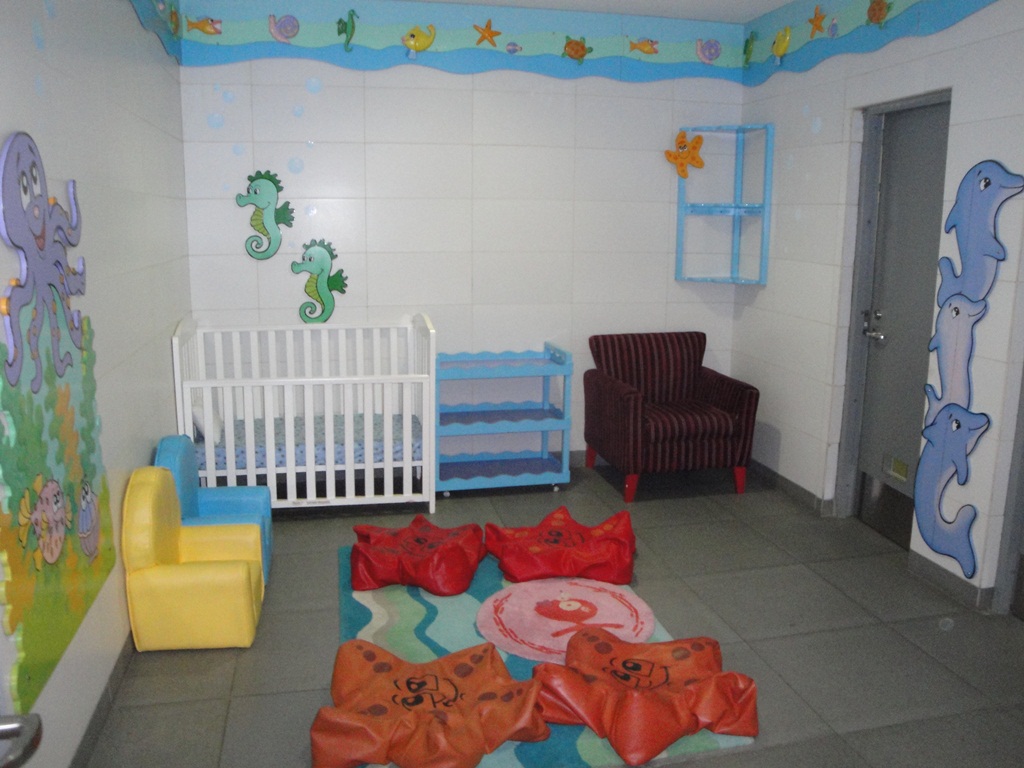 Spokespersons at Hyderabad airport as well as Bengaluru Kempegowda International Airport confirmed that they provide separate enclosures for baby care.
"GMR Hyderabad International Airport has 15 baby care rooms across the terminal building right from its commissioning in 2008. Recently, under the airport's signature passenger centric programme -'Passenger is Prime', all these baby rooms have been refurbished in partnership with Himalaya Baby Care. These baby care rooms are called 'Happy Baby Zone' and can be utilised by passengers travelling with infant. With an attendant to assist, these rooms are equipped with Basinet sofas to change the baby diaper and sofa chairs for the mothers to feed, " said a Hyderabad airport spokesperson to BOOM.
BOOM also spoke to Shruti Kanchan, a moderator of the Breast Feeding Support For Indian Mothers page on Facebook who agreed that facilities have vastly improved in recent years.
"I agree that airports like Mumbai have exclusive facilities for nursing mothers. But first and basic thing is why do you need a special room, why can't I feed my baby wherever we are? One major reason being kids are distracted so it makes sense to have an exclusive room. Not just airports but even malls now have good facilities. Even passport offices in many cities have specialised rooms," said Shruti Kanchan.
Mothers also point out that while airports do provide facilities, they can do with more information on where such facilities are available. Also, not all small airports have clearly demarcated areas, says Rachel George, a mother of a 2-year old who has struggled at the Kochi airport in the past. Rachel says that after several enquiries, a helping staff led her to a room which was poorly maintained. Cochin International Airport's website lists a child care room as one of its attractions.
"I did not mind feeding my baby in the waiting lounge but what do you do about people who would stare at you and some even ask on why I cannot use bottle feed," said Rachel, reflecting why attitudes towards young mothers and taboo towards breastfeeding in public needs to change.
The debate over breastfeeding in public arose after Malayalam magazine 'Grihalakshmi' from the Mathrubhumi group, put a model Gilu Joseph posing to nurse an infant on its cover of its latest issue. A case has been filed against the magazine and Joseph by Advocate Vinod Mathew accusing them of commercializing motherhood and breastfeeding and putting the rights of newborn babies in danger. Those against the image have contested the need to put a model who is not a mother on the cover.
Speaking to The News Minute, Moncy Joseph, the editor-in-chief of Grihalakshmi refuted the allegations of commercialisation and said that a model had to be used as no real mother agreed to feature on the cover. They finally had to get a model Gilu Joseph who was more than happy to pose for the cause.
Grihalakshmi's editor also disagreed with the contention that the image sexualised the breast as she said mindsets need to change. A fact that cannot be denied if you look at one of the replies to Faye D'Souza's tweet.
Please don't legitimize porn by placing an infant in the picture. It is possible to breast feed babies without making a spectacle of one's breasts openly at airport.

— Sarcastic Indian (@SrcausticIndian) March 2, 2018