Amarnath Yatra Attacks Only When BJP In Power? Data Does Not Support The Claim
Viral social media messages claim that terror attacks on Amarnath Yatra pilgrims occur only when the BJP is in power. Data suggests otherwise.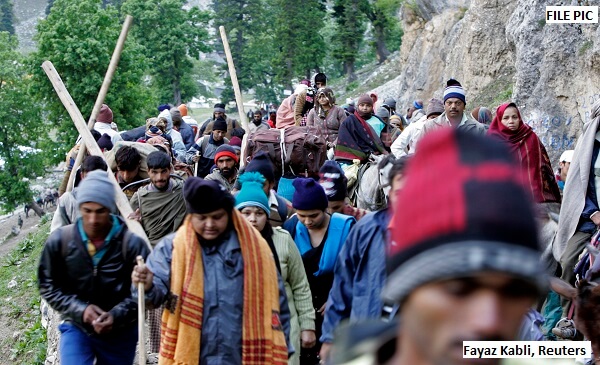 The terror attack on Amarnath Yatra pilgrims on July 10 left 7 dead and 19 injured.  This attack shocked the country with strong voices of condemnation on social media. Some posts on Twitter and WhatsApp including one by Sanjiv Bhatt – a former Gujarat cadre IPS officer known for his strong anti-Modi stance, claims that since 2000, attacks on Amarnath pilgrims have happened only when the Bharatiya Janata party is in power. The tweet went viral with over 900 retweets and 1000 likes.
2000: Pahalgam 27 Yatris killed
2017: Anantnag 7 Yatris killed
BJP IN POWER AT CENTRE ON BOTH OCCASSIONS
NO ATTACKS ON YATRIS IN BETWEEEN😟

— Sanjiv Bhatt (IPS) (@sanjivbhatt) July 10, 2017
The message circulating on social media makes more outlandish claims accusing the BJP of having orchestrated the attack so that communal tension could be created in poll-bound Gujarat.
Below are the messages that were doing the rounds on social media in the aftermath of the attack.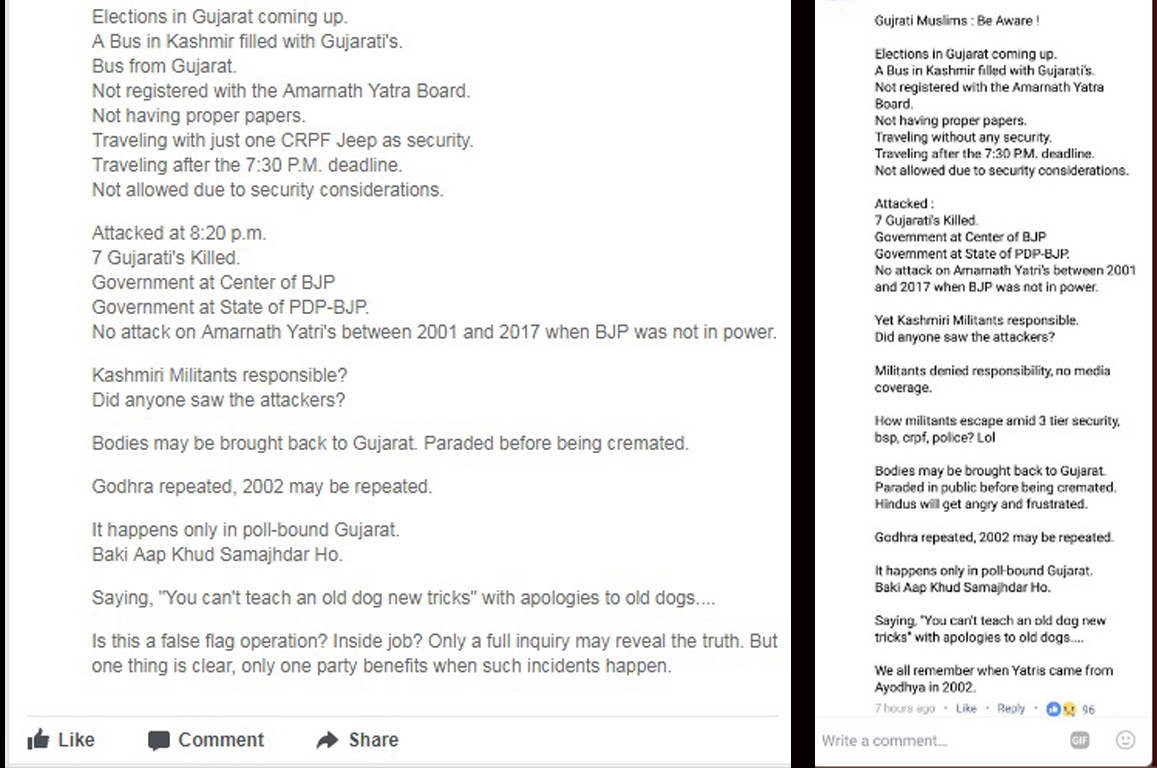 BOOM  looked at data to verify if attacks on Amarnath Yatris have only taken place when the BJP has been at the centre. And we find that data does not support such claims.
On contacting the Home Ministry, BOOM was informed that a separate catalogue on 'terror attacks on Amarnath Yatris' is not maintained.
However, Lok Sabha questions on terrorist attacks on Amarnath pilgrims between 2000-17 shows that attacks on Amarnath Yatris had occurred not just when BJP was in power, but also when Congress led UPA was in power (2004-2014). Under both regimes, the pilgrims have faced 4 incidents each of terror attacks in the 17-year period since the start of the century.
However, the death toll was lower when the UPA was in power. This could be due to several reasons, depending on the severity of the attack and the time it took to rescue the victims and ensure timely treatment.
The year 2000 witnessed the deadliest attack when militants opposed to the Hizbul Mujahideen's ceasefire declaration struck the base camp at Pahalgam on August 2, killing 21 yatris and 7 locals. This was followed by attacks at five other places leaving 58 people dead, reports The Tribune. A total of 89 people lost their lives through these serial attacks.
Taking last week's attack into account, 8 such incidents have occurred between 2000-2017, leading to the deaths of 49 pilgrims and 145 injured, according to data collected from Lok Sabha Questions.
The table below lists the terror attacks on Amarnath pilgrims between 2000 – 2017.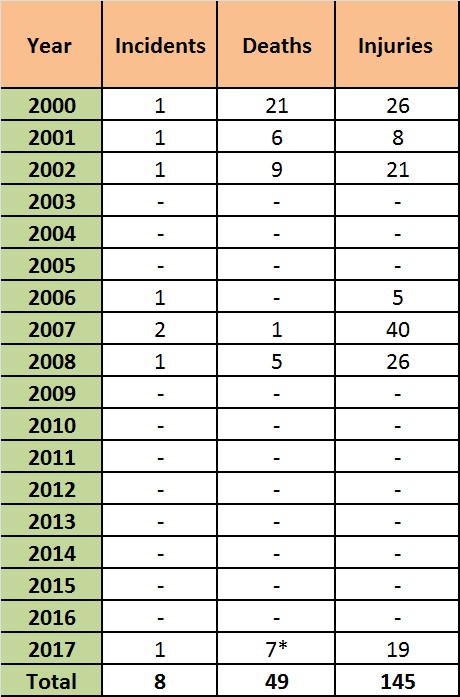 Source : Lok Sabha questions (Click here – 1, 2, 3, 4) and J&K Police twitter account* (Click here 1 , 2)
Under BJP, the death toll was 43 and injuries were 74. The corresponding numbers under UPA were 6 and 71.
As such, the data available does not support the claim that terror attacks on Amarnath pilgrims have occurred only when the Bharatiya Janata Party is in power.
Having said that, it should be a matter of worry that such an incident did take place after a gap of 9 years.